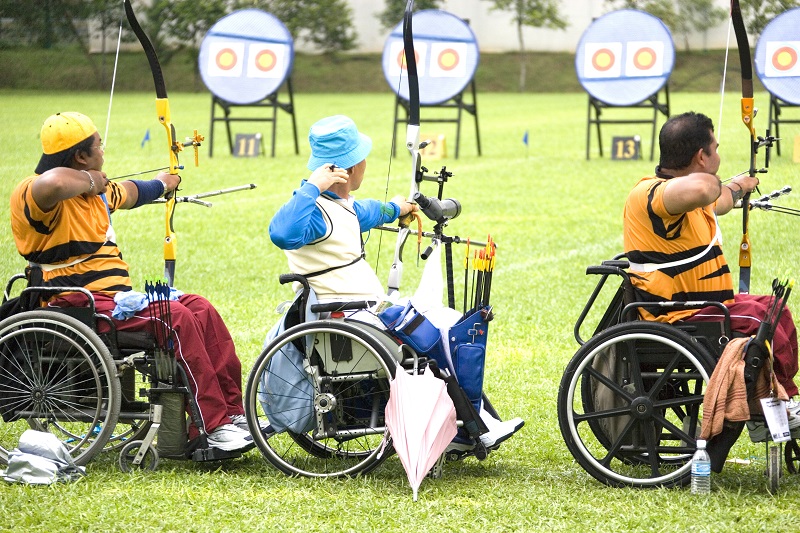 It's officially summer, and along with barbecues and beach-time, there are many other ways to enjoy the outdoors, get active, and soak up some of that feel-good vitamin. Check out our list of events below to find out where you can take part in your favorite adaptive activity this summer, or better yet, try something new!
Sports & Recreation Events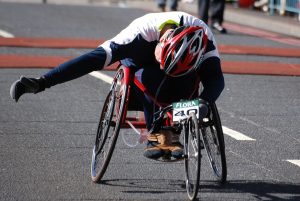 July (Every Thursday) | Miracle Sports Tennis | Tallahassee, FL
Kids and adults, hit the courts this summer and learn to play adaptive tennis.
July 7-8 & July 14 | Bay State Summer Games | Cambridge and North Andover, MA
This multi-sport competition includes two adaptive disciplines:  Paralympic track and Paralympic swimming. Whether you're watching or participating, fun is sure to be had.
July & August | NSCD Summer Programs | Various locations, CO
The National Sports Center for the Disabled has a summer camp for everyone. Try out activities such as rock climbing, parkour, sailing, and paddle sports with groups for kids, veterans, and women.
July 15 | Wheelchair Curling Clinic | Valencia, CA
Sometimes you need a break from the summer heat, so why not try wheelchair curling? Grab your winter jacket and head over to the Ice Station for a lesson on how to sweep a rock, deliver a stone, and call the shots.
July 23-27 | Junior Wheelchair Sports Camp | Santa Barbara, CA
Experienced instructors who are wheelchair users themselves teach kids and teens the basics of lacrosse, hand cycling, volleyball, and more at Junior Wheelchair Sports Camp.
July 22-27 | Adaptive Sports USA Junior Nationals | Fort Wayne, IN
Although it's too late to qualify for this summer's games, taking your child or teen to watch this Olympic-style event is a great way to encourage physical fitness. Spectators get to see highly competitive adaptive athletes vie for a spot on the podium.
July 16-21 | Junior Adaptive Sports Camp | San Diego, CA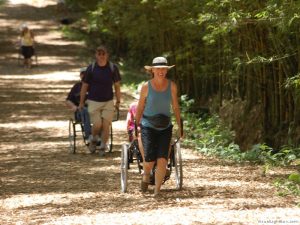 Drop your child off at summer camp for a week full of participating in different sports, making new friends, and building confidence. Join in on the fun on family day where the campers show off their newly acquired skills to their parents and siblings.
July 21-28 | RAGBRAI® Route | Various cities, IA
Adaptive Sports Iowa sponsors a team for the eighth year in a row for this intense cycling endurance event spanning seven days. Serious hand cyclists only!
July & August | Adaptive Cycling Clinics | Liverpool, NY
Block off a Saturday this summer and hit the road with Move Along. Friends and family are welcome to join in on the ride!
August 6-10 | HSC Adaptive Sports Camp | Berlin, CT
Yet another awesome summer camp for kids and teens to shoot hoops, race against new friends, and fine-tune their tennis serve. Don't be surprised if your child comes home with a renewed sense of self-confidence!
Disability Pride and Awareness Events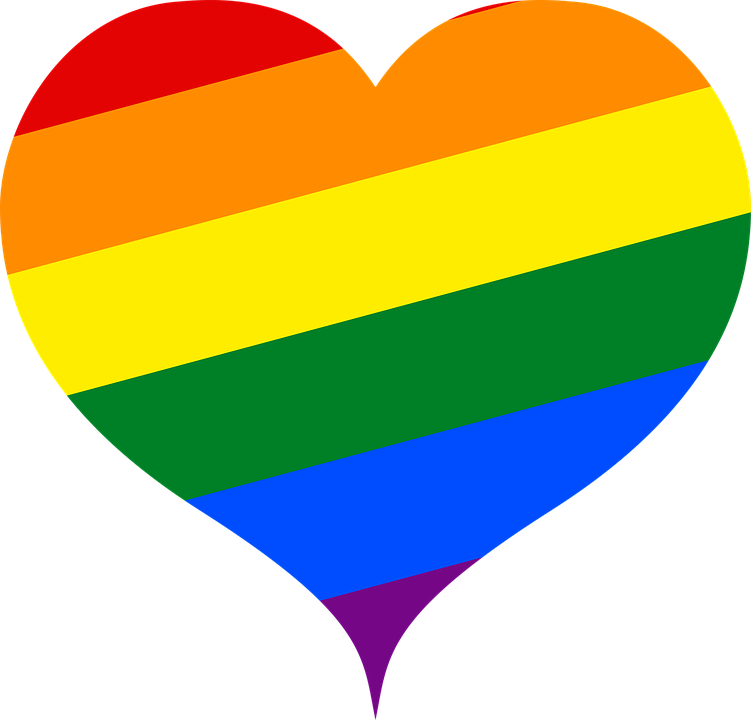 July 26 marks the 28th anniversary of the Americans with Disability Act being signed into law. Although we've made a lot of progress since then, we still have a lot of work to do. What's one thing you can do to promote disability awareness? Participate in a disability pride parade or festival in your area!
July 14 | DisABILITY Day 2018 | Chicago, IL
July 15 | Disability Pride Parade | New York, NY
July 21 | 15th Annual Disability Pride Parade | Chicago, IL
July 28 | Disability Pride Festival | Madison, WI
July 28 | FestAbility | St. Louis, MO
July 28-30 | Disability Pride Parade and Festival | Buffalo, NY
Abilities Expos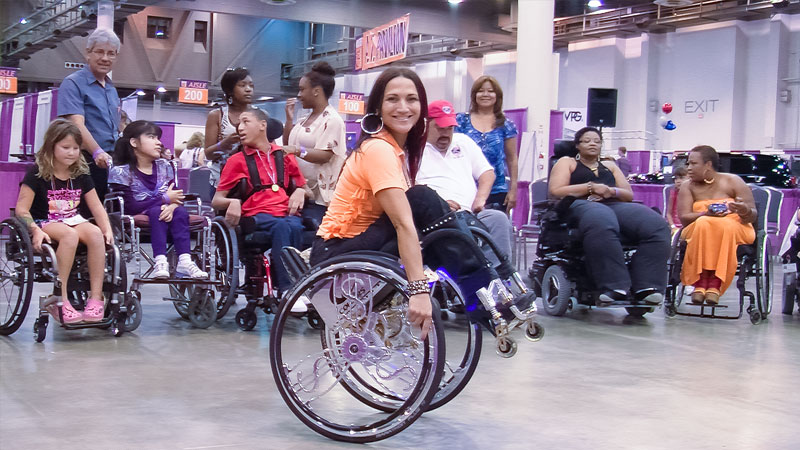 Abilities Expos are a great way to make new friends, try new things, and check out all the new technology available to the disability community.
June 29-July 1 | Abilities Expo Chicago | Schaumburg, IL
August 3-5 | Abilities Expo Houston | Houston, TX
What's Happening in Your Neighborhood?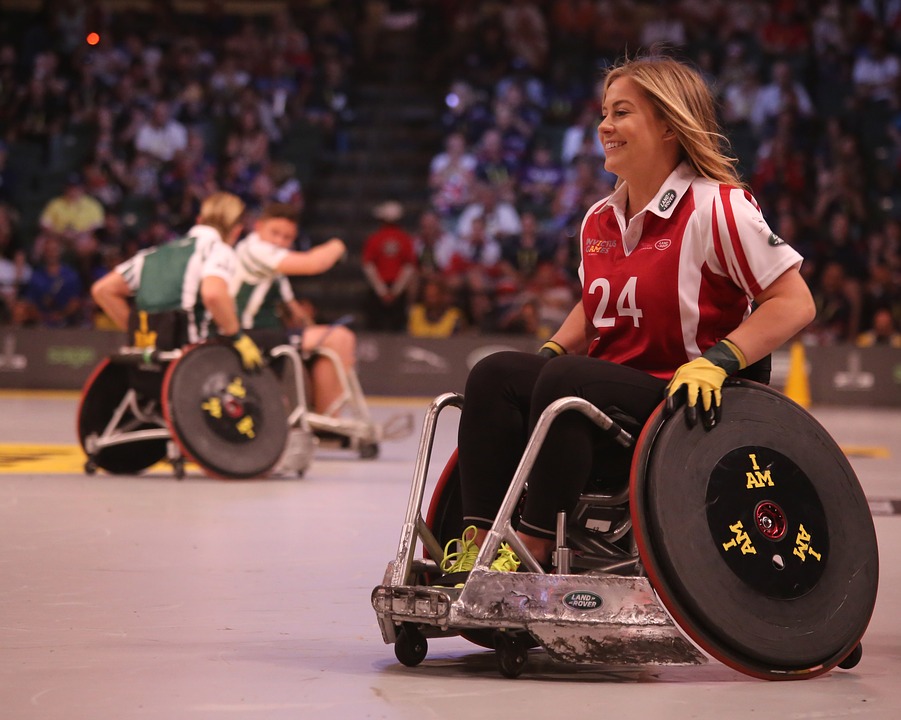 If our calendar doesn't feature any events in your city, check with local organizations to see what activities they have going on this summer or grab some buddies and plan an event together. In any case, don't miss out on getting active, enjoying the weather, and socializing with new and old friends this season. It's good for the mind, body, and soul!