Our response to the Coronavirus outbreak

Dear Valued Customer,
As the Coronavirus continues to spread, Comfort Medical continues to monitor the situation closely and take all necessary precautions to keep our employees, customers and partners safe.
Our priorities are clear.
Firstly, we will comply with and support whatever guidelines are put in place by local and global health care authorities. We monitor this on an ongoing basis, and we have many initiatives running to prevent and contain the spread of the virus.
Secondly, we will continue to serve our customers through this difficult period. Our customers rely on our help and support, so they can continue to manage their conditions. We continue to engage with our customers and distribute their medical supplies. This is of paramount importance — our customers rely on us.
Currently, the Coronavirus is not impacting our ability to supply medical devices, and we encourage all customers to continue to order regular supply quantities to avoid hoarding.
Here are some of the initiatives that we have put in place globally:
We have implemented a multitude of initiatives and safety measures to ensure a safe, stable and continued supply of products.


We have suspended all international travel effective immediately and until further notice.


Employees who can do their job from home will work from home until further notice.


All meetings with more than 10 participants (internal or external) have been cancelled.


Wherever possible we meet digitally via Microsoft Teams instead of meeting face to face.
We are doing our utmost to protect our employees while also continuing to serve our customers.
Thank you for your continued trust in Comfort Medical.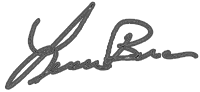 Lucy Busa, General Manager
Comfort Medical