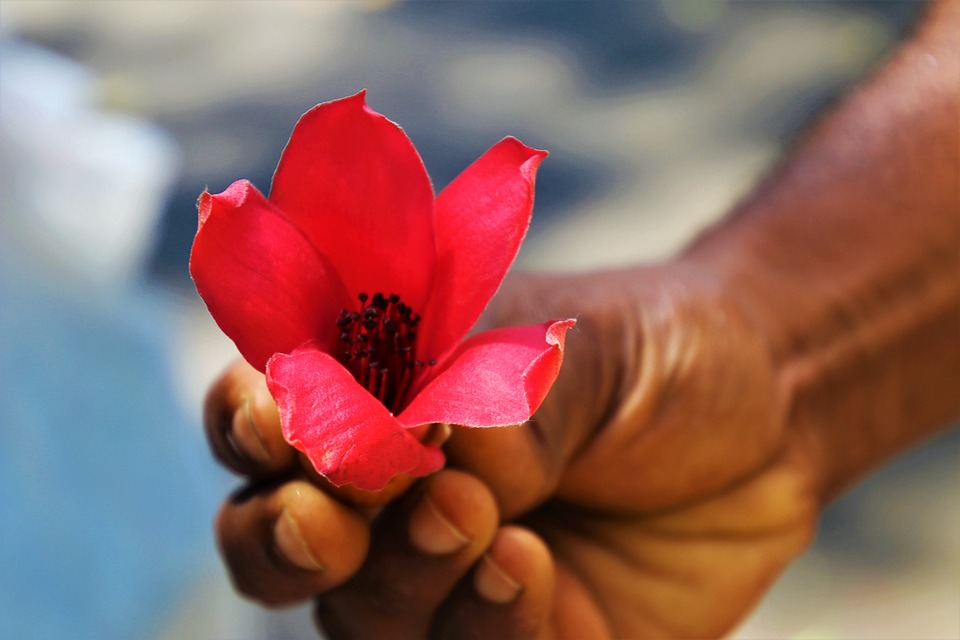 Let's talk about wound management. You know that thing you just keep putting off because you don't have the time or simply don't enjoy doing it? Remember what happened the last time you let it go too long? Whatever it was, you were probably angry with yourself after the fact for neglecting this all-too-important yet bothersome task. It's easy to do with mundane chores like washing your car or watering your houseplants — worst case scenario, your paint job degrades or a plant dies. But, neglecting your stoma care routine can lead to much more serious and painful problems down the line.
With our external body, we experience an immediate acute sensory response to injury or infection. If you're chopping onions and inadvertently chop your finger instead, you feel it instantly. If the cut becomes infected a few days later, you'll be reminded of its presence with a burning or itchy sensation. In this situation, our conscious brain is prompted to look after the wound because the nerve endings in our skin send pain or discomfort signals as a means of notification. However, the opposite is true with a stoma. If your stoma suffers physical trauma, there are no nerve endings present to send that information to your brain. Without routine inspections, you may not even notice the issue until an infection occurs. To prevent this, it is critical to look for visual clues to help you identify when further attention is needed.
Let's examine some common complications that can lead to infection:
Hernia
During an ostomy operation, the surgeon cuts through abdominal muscles to create a pathway for your stoma to exit the body. This inevitably weakens those muscles. As they begin healing, they should closely hug your stoma, but sometimes, for a variety of reasons, gaps between the muscles and the stoma may occur potentially resulting in a hernia. If you notice an unusual bulge in the areas encircling your stoma, it may be portions of the intestine poking through those gaps and pressing against the skin. Though you may not experience significant pain, it is important to consult your doctor immediately to get the issue under control as quickly as possible.
Prolapsed or Retracted Stoma
Prolapse occurs when the stoma pushes its way outward. On the contrary, a retracted stoma draws itself back to skin level or even further. In either instance, pouching becomes increasingly difficult. With prolapse, more of your stoma is exposed to outside elements leaving it vulnerable to injury. A retracted stoma, on the other hand, can create issues due to output coming into direct contact with the surrounding skin. If you notice your stoma has changed in length, you may be able to find an alternative pouching system that alleviates any related issues. However, do not skip having your doctor evaluate the situation more thoroughly!
Skin Irritation
After surgery, the peristomal skin will need time to get used to adhesives and frequent removal and reapplication of barriers. Nearly all ostomates will experience some sort of skin irritation at one point or another. Think back to a time when you left a Band-Aid on your finger a little too long and the skin beneath it became discolored and wrinkly. Once you peeled it off, the skin probably returned to normal within a day or two. With your stoma, however, you'll be removing one barrier and replacing it with another, so your skin never gets a break. If you encounter itchiness, redness, or a burning sensation, the first thing to check is that the opening in your barrier is properly sized for your stoma. Ill-fitting barriers can cause output to leak onto your skin — and leakage is the number one cause of skin issues in ostomates! Coloplast's BodyCheck can help you determine which pouching system works best for you. Though skin problems may seem like more of a bother than a serious medical problem, make sure your doctor is aware.
Establishing a Routine
We brush our teeth twice daily to avoid cavities. We bathe regularly to prevent funky odors. We wash our hands before cooking or eating to reduce the likelihood of ingesting germs. As tedious as they may be, these are all healthy habits we don't typically think twice about, and regularly observing and examining your stoma should be the same. Spending less than a minute checking out your stoma when changing your pouch can save you from a whole lot of suffering later on.
If you're looking for tips on finding the right pouching system for your body, a Comfort Medical representative will be happy to help. Give us a call at 1-844-700-7013 or click on "Let us call you" and fill out the form.