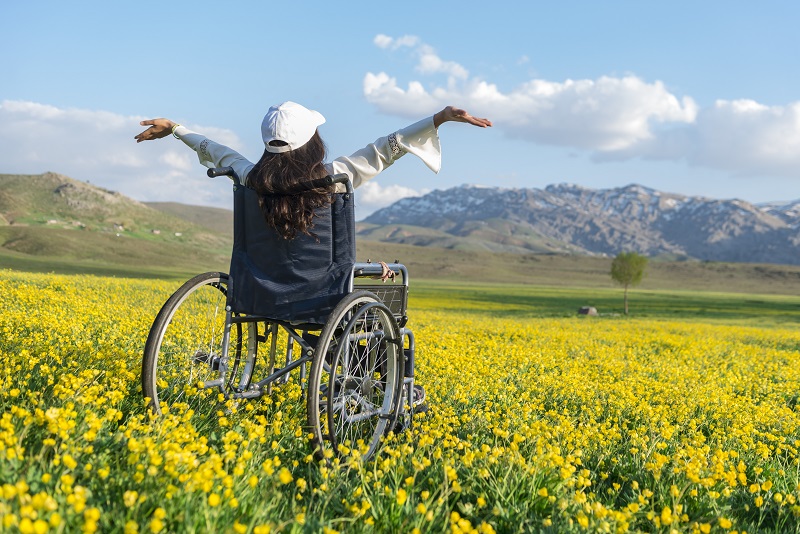 It's time to talk about summer vacation plans. If you like to have all the info before booking a vacation, I'm guessing you're still trying to decide on which destination will combine the ease of accessibility with all of the other elements you're looking for in a vacation. If this is the case, don't forego a summer getaway simply because you haven't found the time to do the research, yet. Yes, venturing out into unfamiliar territory is certain to cause some degree of concern as a wheelchair user. That's why we've done some homework for you and picked out five vacation spots we think you'll love. So pack your sunglasses and a smile and leave the worries behind!
Chicago, Illinois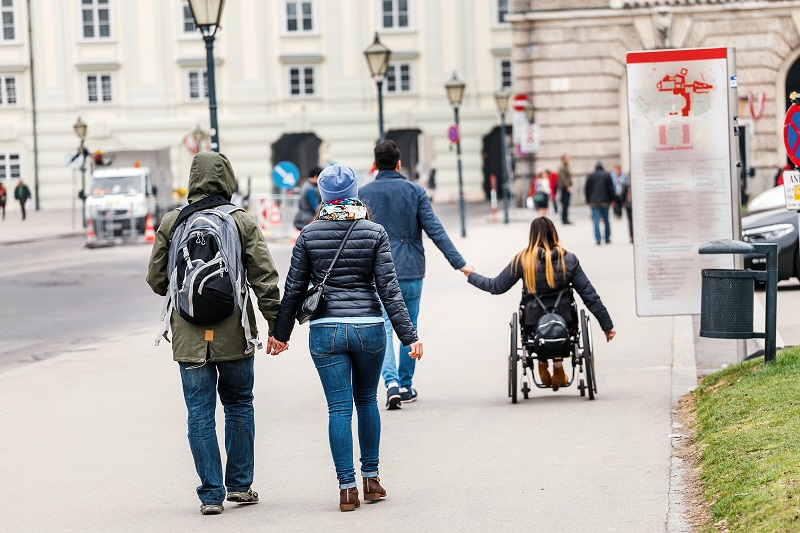 If you enjoy big, bustling, cities but also love the beach, Chicago is for you! Pick one of many accessible hotels along the Magnificent Mile where you'll find world-class shopping just outside your door as well as several other popular attractions at a stone's throw. To the south,  snap a selfie of your reflection at The Bean and watch children splash around in the Crown Fountain as a giant digital face spits water at them. After making your way through Millennium Park, head over to adjacent Grant Park, home of Buckingham Fountain, which may look familiar if you've ever seen the opening sequence of Married With Children. At the north end of the Magnificent Mile, Oak Street Beach has an accessible walkway that allows wheelchair users to roll all the way down to Lake Michigan's freshwater shore. There are countless accessible tourist attractions in Chi-Town — too many to list here — but we promise, the Windy City will blow you away.
Vancouver, British Columbia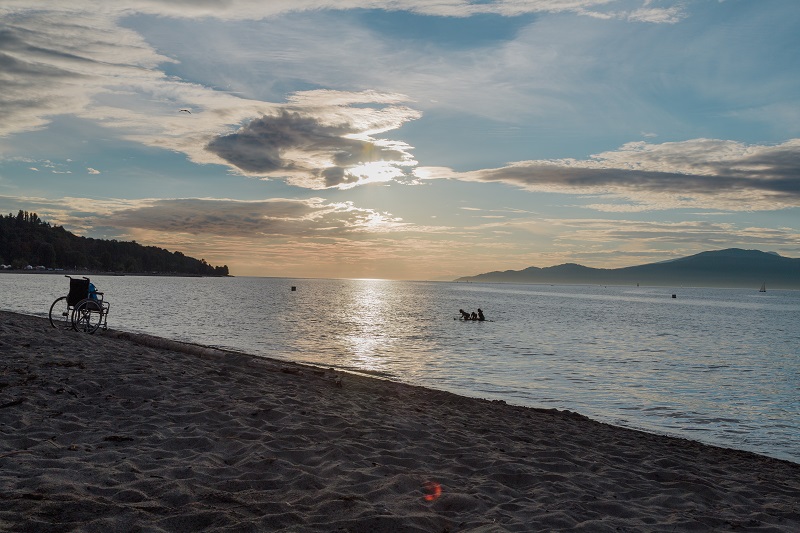 If you're looking for an escape from hot or humid temperatures this summer, Vancouver's northwest shoreline offers cool, salty breezes and contrary to popular belief, very little rain in July and August. Nature-lovers will feel recharged while rolling along wheelchair-friendly Ravine Trail in Stanley Park or taking in the botanical gardens of Queen Elizabeth Park. Vancouver Lookout offers views of the city, the harbor, and the North Shore Mountains on the other side of Burrard Inlet. Vancouverites love outdoor recreation, so make sure to check out summer programming from local organizations offering adaptive sports such as kayaking, hiking, and surfing.
Sicily
Though you may think of Greece as the best choice for ancient ruin viewing, Sicily is a close rival capable of taking you back in time with its temples, amphitheaters, and mythical tales. Using Siracusa as your base camp, you can take day trips to the Valley of the Temples in Agrigento, the clifftop town of Taormina, and Catania, a city that sits at the foot of Mt. Etna, an active volcano. On a hot summer's day, be sure to try a granita, Sicily's signature frozen treat.
Slovenia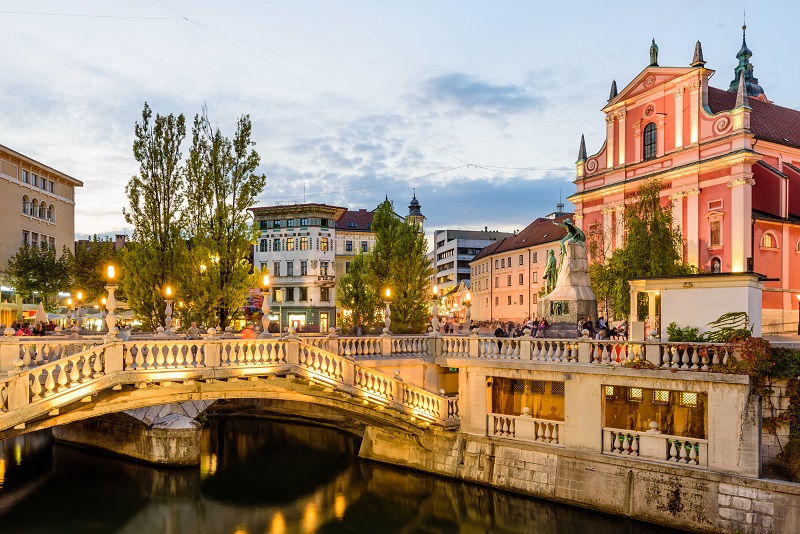 Since Melania Trump became the first lady, tourism in Slovenia has spiked. But even before US citizens were able to point out the country on a map (can you?), its government was committed to making accessibility a priority. Like many European capitals, Ljubljana locals walk a lot, and much of the city center is designed with that in mind. In fact, many of the sidewalks are flush with the actual street leaving no reason for curb anxiety while exploring. One of the main tourist attractions, Ljubljana Castle, sits on a hill and can be accessed by a wheelchair-friendly funicular. Less than an hour's drive northwest of the capital is the picturesque town of Bled. Take a stroll on a paved path around the lake and stop to snap some photos of the church on Bled Island and the castle that watches over the lake from the north. Smaller than the state of New Jersey, Slovenia packs in mountains, beaches, forests, caves (don't miss Postojna), and a highly accessible capital city.
Portugal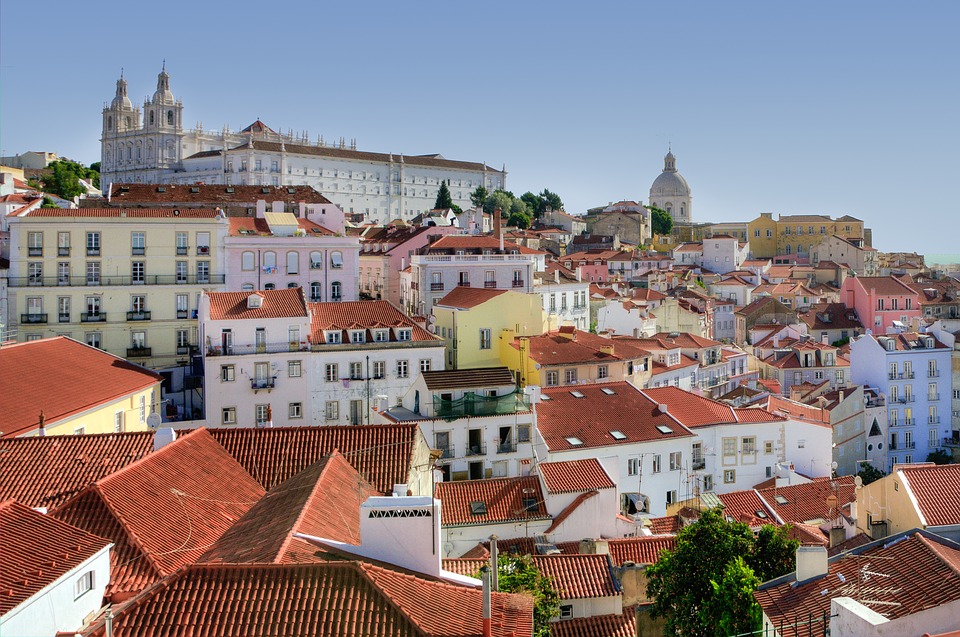 White flags marked with "praia acessivel" (accessible beach) make beach-going in Portugal a cinch — and who wouldn't want to lounge around on some of the most beautiful coastlines of the Atlantic? With plentiful fresh, mouth-watering produce, a long history of making sweet port wine, stunning natural parks, and several walled medieval towns, Portugal will not disappoint. It does, however, have its accessibility challenges, even in major cities such as Lisbon and Porto. Thankfully, there are agencies like Travel For All who know how to navigate around cobblestone streets and hilly landscapes!

Whether you like beaches and nature or cities and culture, the world is waiting for you to get out and explore it. For experienced travelers and debutants alike, Travel For All can help you plan your itinerary and put your mind at ease. Their partnerships with travel specialists all over the world allow you to sit back and enjoy what you came for rather than worrying about when you'll stumble upon the next accessible restroom. So check the weather at your intended destination and pack your comfy clothes; you're in for the trip of a lifetime!