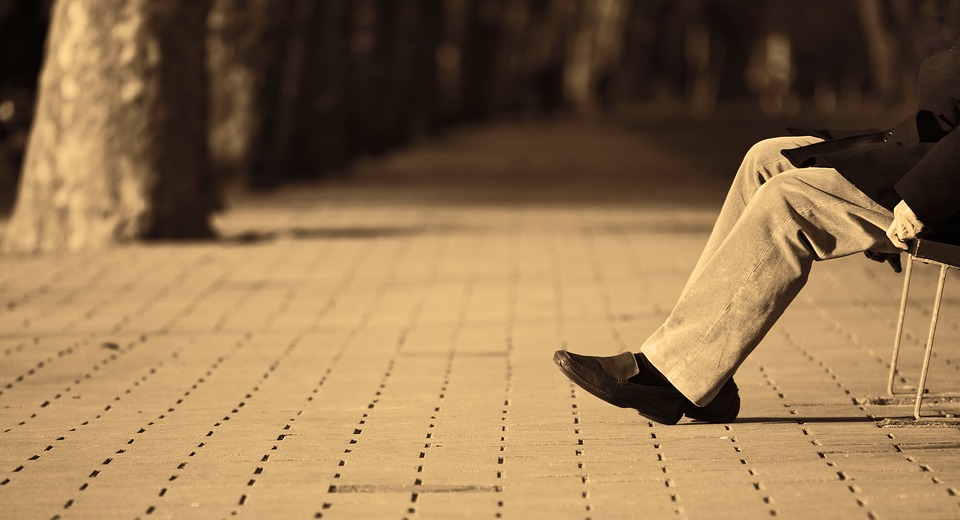 There's no doubt about it; surgery is scary. You wouldn't be human if you didn't feel at least a slight swell of anxiety upon learning you'll soon be going under the knife. The good news is you can do something about it. A little preparation for your ostomy surgery goes a long way toward calming nerves and easing stress. Let's break down the prepping phase into three categories: mental, physical, and practical.
Mental Preparation
Stressful situations are typically perceived one of two ways:  as a threat to our well-being or a challenge we're capable of overcoming. A 2017 study on this very subject showed that people who see stress as a challenge have a better physiological response and naturally produce more growth hormone than those who take the woe-is-me stance. To put that into perspective, growth hormone (GH) is so powerful that its synthetic form has been banned by the International Olympic Committee and other governing bodies within the sporting world due to its performance enhancing properties. Theoretically, as one of the principal functions of GH is cell regeneration, simply changing your perception of stress can promote faster healing of tissues and organs.
Once you convince yourself you're capable of facing your surgery head on, take some time to do a little research on your condition, the risks involved with getting surgery (or not getting it), and the specifics of what exactly a stoma is and how it functions. Coloplast's What is a stoma? page is a great place to start. Understanding that your quality of life will most likely improve after your operation will help you come to grips with it and reduce the anxiety you may be feeling. Write down any questions or concerns you may have and discuss them with your healthcare professional well before your operation date. Many people find it helpful to join a support group a few weeks or months before surgery. Veteran ostomates are sure to have extra tips and tricks that doctors or nurses won't have simply because they've lived the experience firsthand.
Physical Preparation
If your condition allows for it, stay physically active leading up to your surgery. Exercise is a form of stress, so being physically fit means your body is already in the habit of recuperating from strain making recovery from your operation that much easier. Likewise, proper nutrition is a vital part of physical and mental wellness, so make sure to follow your doctor's guidelines on healthy eating.
Another important aspect of preparing for your surgery is determining the placement of your stoma. It is absolutely crucial that you disclose details about your daily habits with your WOC (wound, ostomy, and continence) nurse. Discuss any sports you play, what you do for work, and any hobbies you have that require bending, stretching, and movement in general. You want to make sure the placement of your stoma won't be a constant bother once you get back to your normal routine. You'll also want to assure you can easily access that area of your abdomen since you'll be changing your pouch and caring for the skin around your stoma on a regular basis.
Practical Preparation
As with any major surgery, you'll be staying in the hospital for several days. In order to ensure maximum comfort and avoid extreme boredom, you'll want to bring certain items from home along with you. Here are some of our suggestions:
Your cell phone
Books, magazines, or a loaded e-reader
Laptop or tablet. Check if your hospital has wifi beforehand. Even if it does, don't count on it for streaming video. If possible, load up your device with movies and binge-worthy TV series before arriving.
A power strip or long charging cords so you don't have to get in and out of bed to plug in your devices
Headphones
If you're a light sleeper, bring earplugs and an eye mask. If odors tend to bother you, throw some essential oils in your bag to mask any funky smells and assist with relaxation.
Cozy socks, warm clothes, and your favorite blanket. Hospitals like to keep temperatures on the chilly side.
Your favorite pillow
Slippers or flip flops
Any prescription medications you take. It's also a good idea to write down or type out a list of them to give to your nurse.
A list of emergency contacts. Include your primary care doctor's contact information.
A notebook or journal and a pen
Any other items you can't live without on a daily basis (e.g., lip balm, deodorant, toothbrush, toothpaste, other toiletries)
Ask the hospital beforehand for a list of forbidden items and leave valuables such as jewelry and cash at home. Don't forget to have a conversation with your insurance provider in order to avoid any surprise out-of-pocket costs on your hospital bill. That's the last thing you'll want to deal with once you return home and start working on getting your new day-to-day routine down pat.
We're Here for You!

Comfort Medical can help get you set up with the supplies you'll need after returning home from the hospital. Reach out to us with any questions regarding the best pouching system for your scenario, how often to order supplies, or troubleshooting any problems you experience. Just fill out our contact form to the right or give us a call at 1-844-700-7013!