We think our team here at Comfort Medical is pretty amazing. That's why we like to give our readers a closer look at the people who make this company thrive and stand out in our industry. Today, we're getting to know someone who works in our Patient Relations department. Meet the Sales and Customer Service Supervisor, Loni!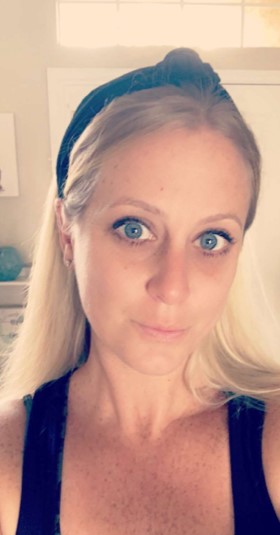 Loni, tell us a little bit about your professional background.
I am a supervisor for the Patient Relations team. I have worked in the healthcare business for the past 16 years starting off in the pharmacy and DME supplies. When I worked as a sales rep, I was always a top producer and never missed a goal. I am a hard worker and I strive for nothing but the best for my customers and team. I enjoy working one-on-one with my peers and helping my team. Seeing them grow makes a big impact in my life.
What does a day on the job entail for you?
A lot of research. I make sure all of our customer accounts are up to date and they can get their supplies on time. I handle any issues that may arise with my team and customers. I work closely with our shipping company to ensure there are no issues on their end when it comes to getting orders out. I handle customer service calls and emails from customers that have an escalation. I also work closely with our New Sales Department by helping their orders from being held up.
What impact do you hope to have on your customers?
I want my customers to feel safe in knowing that they can trust me and our team by getting their supplies out on time and that they are satisfied with all the services that they receive from our company. I want them to know that I will always do whatever I can to find a resolution to any issue they may have.
Where does your desire to help people come from?
I have always wanted to help people. Throughout high school I was in the medical program. I always volunteered in nursing homes and I got my first job at an Alzheimer's facility. At a young age I saw the good and bad, and I knew that I wanted to help and protect anyone I could.
In what way does your work affect the customer experience?
A big impact can come when a manager steps in. Showing that I care about the customer's needs can make all the difference. As a catheter user myself, I know what it feels like to need your supplies on time and to make sure your supplies are correct.
What do you like best about working at Comfort Medical?
There is so much that I like about my job, but the main thing is the feeling that I have knowing I made a positive difference in someone's life.
When you were a child, what did you want to be when you grew up?
I always wanted to be a teacher.
What fills your time when you're not working?
I have three boys and three dogs! They take up all of my time! I have a 16-year-old who is taller than me, a 7-year-old who is full of love and a 5-year-old who is my little mischief maker! I have a 6-year-old 150lb German Shephard Belgian Malinois mix, a 3-year-old Catahoula Leopard and a 1-year-old Boston Terrier. We are always on the go. Even when we are on vacation, the dogs come along with us. You can often find us at the beach, on the boat, at the Keys, Disney World or camping. We travel a lot, all over. We travel to Georgia once or twice a year because we love to be in the outdoors, apple picking, hiking and staying in our cabin. It is such a great time! No Xbox; just family time! I love making memories! There is never a dull moment.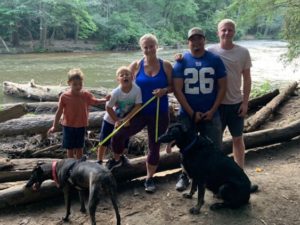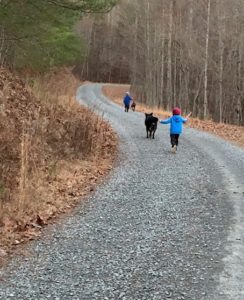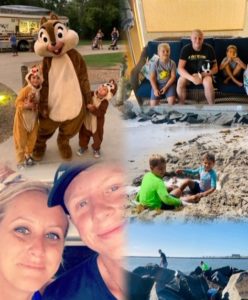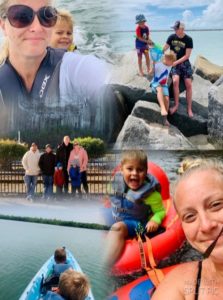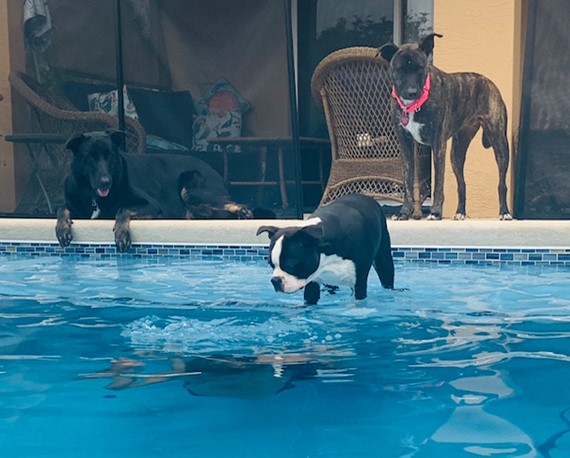 What's an interesting or quirky fact about yourself?
I cannot stand it when someone scrapes their teeth on a fork when eating. It drives me crazy! Almost as bad as the sound of fingernails on a chalkboard.