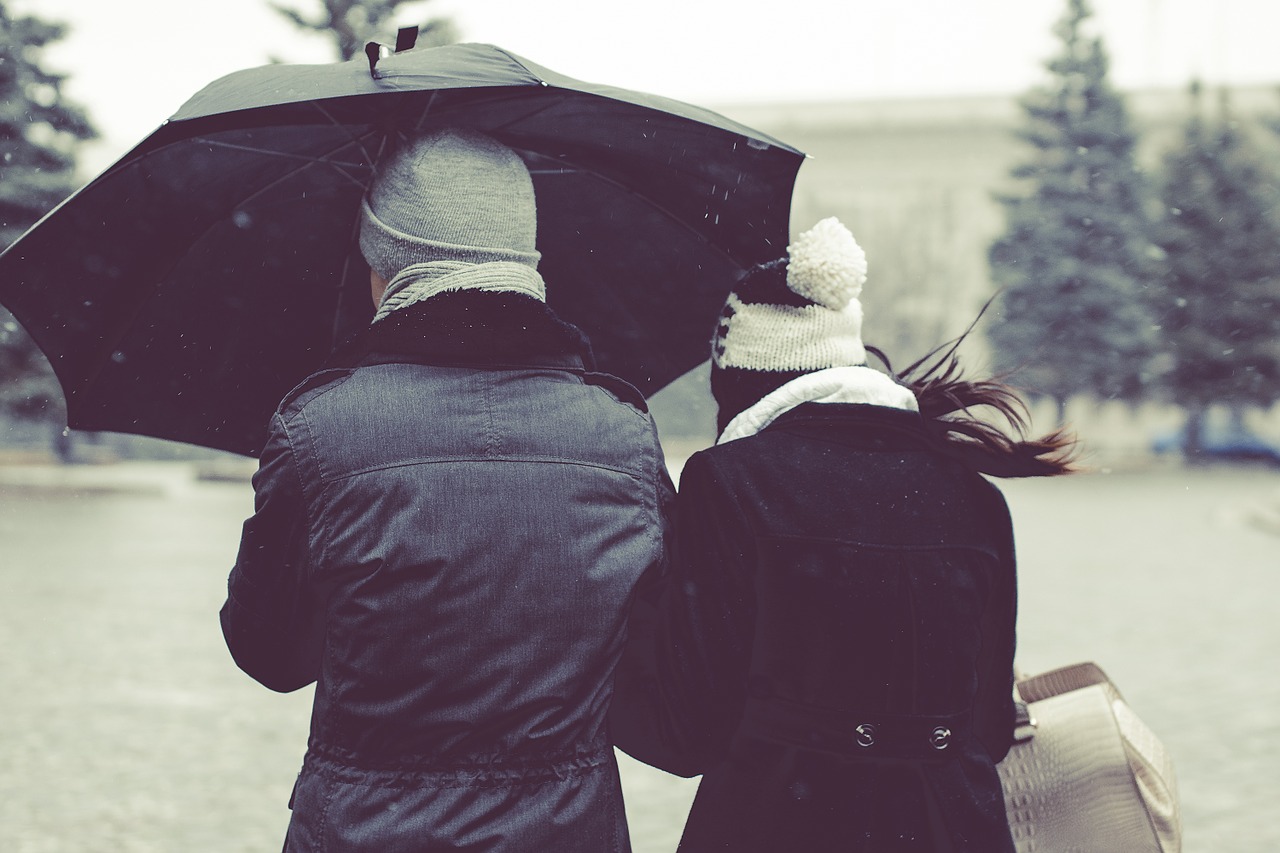 For most of the country, we're now well past those summer months that can make stoma care a sticky, sweaty mess. But that doesn't mean all of our personal hygiene problems will cool off with the declining temperatures. For those of us living in climates that require bundling up during the winter, take these tips into consideration for a smooth transition into the holiday season and the frosty months that follow.
Keep an Eye on Your Skin
With cold temperatures comes dry skin, which often leads to irritation if neglected. Tending to parched peristomal skin can be tricky since traditional moisturizers interfere with the sticking power of ostomy barriers. Instead of slathering on lotion, check the humidity level in your home. If you don't already have one, a hygrometer (a device for measuring humidity) is an inexpensive investment that will prove useful for years to come. Other ways to determine if your home is lacking atmospheric moisture include frequent itchy throat, chapped lips, and the presence of blood when blowing your nose. Switching on a humidifier, at least in the bedroom, may be enough to solve your flaky skin problems. 
If excessive dryness leads to broken skin, you may need to pick up some products such as Coloplast's Brava Powder to help reduce further irritation and aid in keeping your wafer securely in place. As always, your healthcare specialist can provide product suggestions and determine whether further care is needed.
Resist the Urge to Overindulge at Holiday Gatherings
Don't make stoma care harder on yourself by binging this holiday season. If you haven't already figured out which foods or food combinations cause issues with your stoma, start journaling now in anticipation for upcoming feasts and get-togethers. We all tend to gluttonize this time of year whether it be at family gatherings or work outings, so if you plan on deviating from your usual staples, be prepared for the potential consequences. Since these meals often take place outside of the home, make sure you have extra supplies with you in the case of unwanted odors, leaks, or blowouts. Keeping a change of clothes handy is never a bad idea, either.
Practice Overall Healthy Habits
Unfortunately, cold and flu season is synonymous with winter, but there are steps you can take to avert these ailments. Viral and bacterial infections are highly contagious, and we're especially susceptible when in close contact with someone who is already infected. It's no secret that the eyes and mouth provide easy entryways into the body for germs, but don't forget, your stoma is also vulnerable. Take common-knowledge handwashing advice to heart and do it thoroughly both before and after changing your appliance. Implementing additional healthy habits such as proper hydration, sound nutrition, adequate sleep, and regular exercise can also help stave off sickness. 
If you do catch a cold or come down with the flu, be aware that intense coughing and sneezing can cause parastomal hernias. Some ostomates find holding their hand over their stoma and applying light pressure when coughing or sneezing (or even during a laugh attack!) helps. Others prefer wearing a support belt that compresses the area and holds everything in place. 
A compromised immune system can also change the consistency, odor, and amount of output from your stoma. This typically isn't reason for alarm, but be sure to alert your doctor in case further examination is necessary.
Reach Out
No matter how careful you are or what season it is, no one is immune to stoma complications. You can, however, do your best to keep your stoma functioning smoothly through proper skin care, common sense, and overall healthy habits this winter. If issues arise, contact your doctor, and then reach out to Comfort Medical at 1-844-700-2109 for assistance in finding the right product to address your needs. 
None of the information contained in this post is intended to override the instruction provided by your healthcare professional.