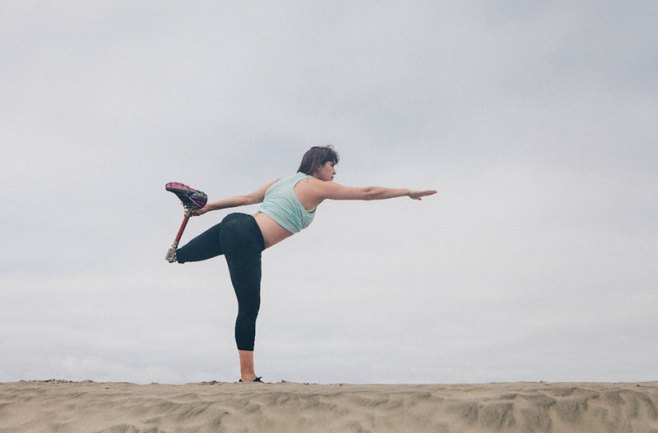 There are tons of adaptive activities available to you, you just need to find the right fit. Would you rather play the newest version of NBA 2K on your Xbox than actually hit the hardwood and shoot hoops? Does the stress of competition discourage you rather than motivate you? We get it. Not everyone is naturally drawn to the sports scene, but there's no reason that should stop you from leading a healthy lifestyle and reaping the benefits of regular physical activity. As a person with a disability who is turned off by the traditional interpretation of sport and has perhaps never been active, the thought may have never crossed your mind to seek out a pastime that results in sore muscles and sweaty clothes. However, the science is irrefutable — the human body was not designed for habitual idleness. So, if you're ready to get your move on, but don't know where to start, try one of these:
Yoga
Wait, stretching and chanting "om" counts as exercise? You betcha! But yoga is so much more than that. Our daily lives tend to create physical imbalances and over time this can lead to decreased mobility and chronic aches and pains. Yoga can help restore a joint's range of motion and work out kinks due to inactivity, overly repetitive movements, or poor posture. The beauty of yoga, as any practitioner will attest, is that it can be adapted to you rather than you having to adapt to it. With such a wide range of poses, many of which can be done from a chair or seated on a mat, yoga offers an array of options to people of all abilities.
Dance
Think you can't dance? Regardless of whether you've got some smooth moves up your sleeve or not, dancing is a fun way to get your blood pumping and blow off steam. Many adaptive programs offer various classes ranging from ballroom to Zumba. If dancing in front of others freaks you out, crank up your favorite song at home and let loose!
Water Activities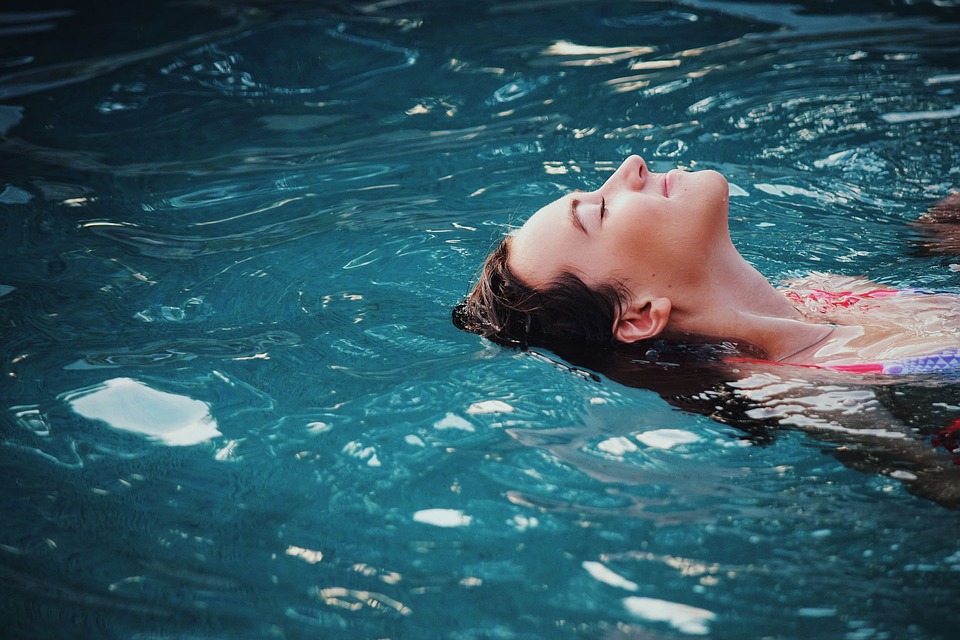 Water has a way of offering serenity and adventure all at the same time. If you live near a lake, river, or coast, ask around to see if any adaptive water activities are offered. Paddle sports, such as canoeing or kayaking, allow you to move your upper body in ways atypical to your daily routine. Various accessories are available to assist with grip, trunk stability, one-arm paddling, and more. If scuba diving is an option, jump in and discover a whole new world while enjoying near weightlessness. Your joints and muscles will thank you for giving them a break from the gravity that tugs on us land creatures day in and day out.
Bowling
Okay, yeah, bowling isn't necessarily a strenuous activity that will lower your risk of heart disease, but if it gets you out of the house and moving your body in a different way than you typically would, it's better than nothing! At the very least, the repetition of picking up a ball and pushing or throwing it will build up some new muscles. Get a little more out of it by adding some yoga or strength exercises into the mix to balance out your non-dominant side. Doing a little dance every time you get a strike wouldn't hurt either!
Gardening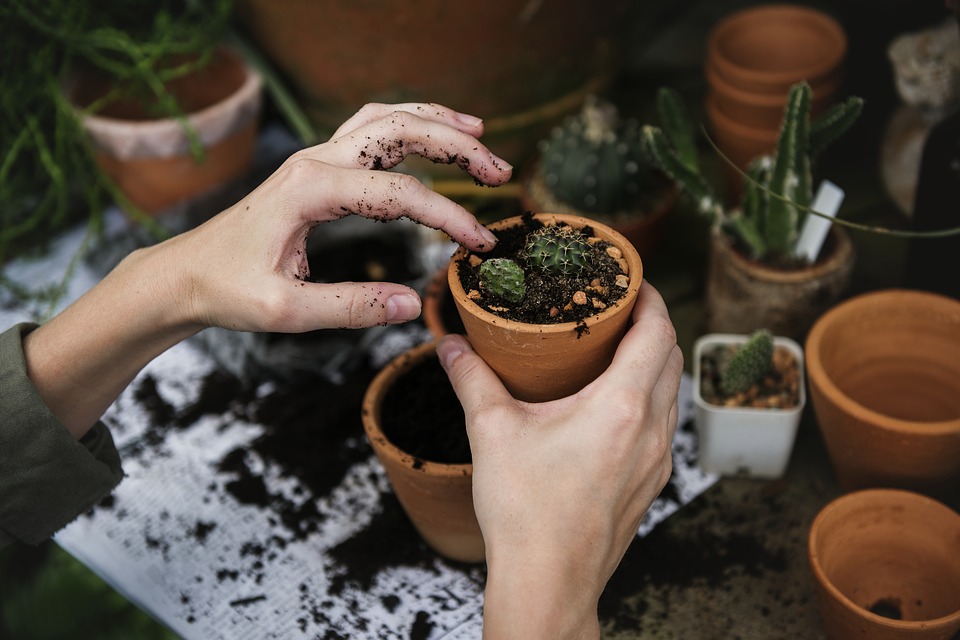 The digging, bending, and reaching you do while planting and maintaining a garden can build muscle, keep you limber, and even get your heart beating faster. If you have room for a plot at your home, do some research on ways to adapt it to your physical needs. If you're a city dweller, a lot of neighborhoods have community gardens, and more and more are making them accessible by installing raised beds and wide pathways to accommodate wheelchair users. Along with the benefits the act of gardening provides, you will also experience a certain level of satisfaction, not to mention nutrition, while eating your freshly picked fruits and vegetables when harvest time rolls around.
If you still feel like being a couch potato is your intrinsic way of being, here's something to ponder:  according to the Centers for Disease Control and Prevention, the rates of heart disease, stroke, diabetes, and cancer within the adult disability community are three times higher than in the non-disability community. Yet despite the overwhelming evidence supporting regular physical activity as a means to improving overall health, the majority of patients with disabilities report that their doctors have never even recommended exercise. Are you ready to beat the odds? Talk to your doctor about the kinds of physical activity that are suitable for your abilities, and then get out there and make it a habit!
If you need help finding the right pouching system to use while being active, Comfort Medical is happy to assist! Give us a call to talk about your options at 1-844-700-7013.