Editor's Note:  A little over a decade ago, a group of guys with a passion for the outdoors realized there was a need for more opportunities for people with disabilities to rock climb. Having seen the impact the sport had on a friend with a spinal cord injury, they decided to put on an adaptive climbing clinic in 2007 in an effort to share their knowledge with a larger audience. Over a decade later, what is now Paradox Sports has conducted hundreds of clinics and trips welcoming thousands of participants with disabilities into the rock climbing community. In February 2017, Wheel:Life and Comfort Medical sponsored the Ouray ice climbing trip. Mike Neustedter, executive director of Paradox Sports, chatted with Wheel:Life about the non-profit and how they are bringing adaptive climbing to gyms and mountains across North America.
The Rise of Adaptive Sports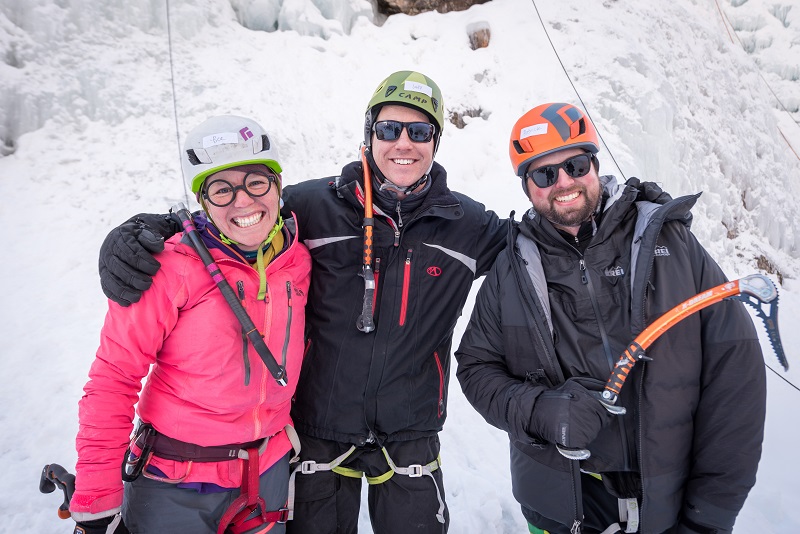 I'm the executive director of Paradox Sports. We focus on having very qualified guides; most of them are American Mountain Guide Association certified.  We also have a lot of support from professional climbers. With Paradox, we don't just take people climbing, we welcome them into the climbing community.
I got my start in adaptive sports when a friend of mine went blind while we were in college. She really loved snowboarding, but there wasn't much adaptive equipment at the time. She thought she wouldn't ever graduate from college, get married, be a teacher, or have kids. Being able to snowboard and do jumps gave her confidence, and now, she has accomplished all of those things. So, I got on the forefront because I saw the impact on my friend.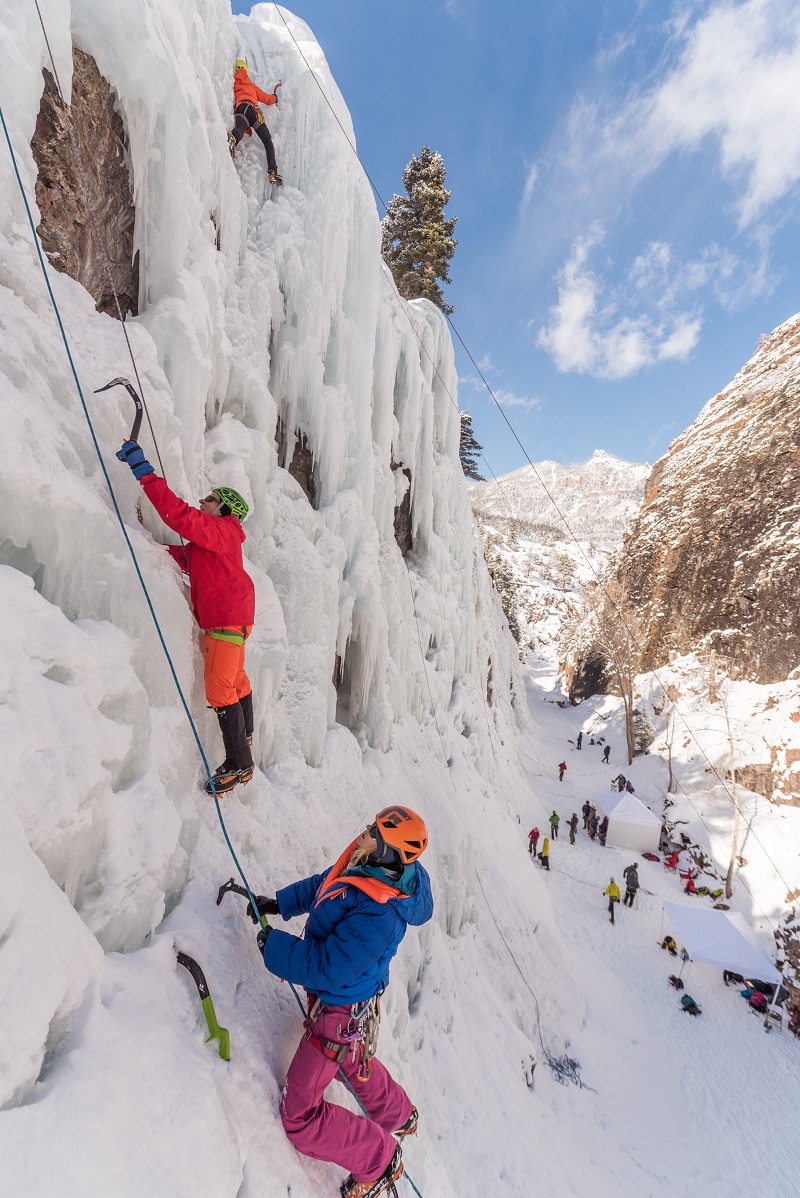 I knew there were a lot of people with disabilities who wanted to do adventure and extreme sports, but there weren't a lot of formal opportunities to do it.
Fifteen years ago, you needed a dedicated friend to figure things out with. Then, when military veterans started coming home as amputees or with other injuries, adaptive programs started taking off. Now, we are also seeing a lot of hospitals get on board. Before, they weren't sure sports had therapeutic benefits, but now they're much more open to it.
Being involved in adaptive sports, especially the adventure side, is a really cool opportunity to provide people with that motivation to work through those moments when they're thinking, "I can't do this. It's way too hard."
Bringing Adaptive Climbing to Gyms Across the Country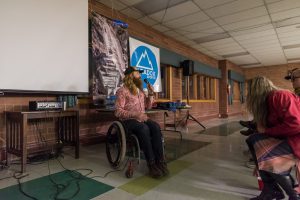 Paradox goes to climbing gyms and trains their staff and climbers on adaptive climbing techniques. We get calls from people, often wheelchair users, who say they wanted to go climbing but their local gym couldn't accommodate them. Paradox will then work with the gym to schedule a two-day adaptive climbing training session for their staff. Sometimes the gym will cover the bill, but if they can't, we find the funding. Often, it is provided through grants from various foundations. We give the gym $2,500 worth of gear. We teach them systems that can't fail, so the next time that person comes into the gym and the front desk greets them, they won't tell them they can't climb. Instead, they're ready to accommodate them.
Editor's Note:  Interested in bringing adaptive climbing to your local gym? Get in touch with Paradox by calling 720-638-5593 or emailing info@paradoxsports.org. You can also check out their adaptive climbing manual.
Climbing for Wheelchair Users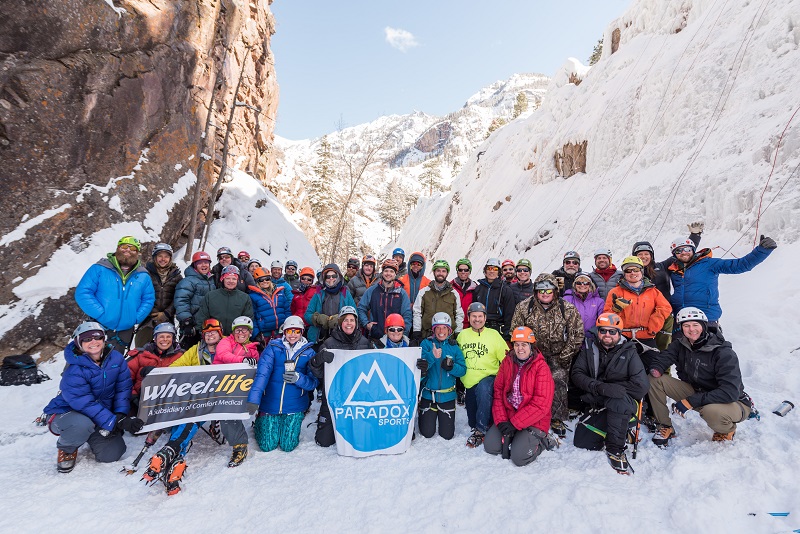 Wheelchair users often develop different processes and design equipment to help them with everyday tasks, so climbing is something that translates really well to them because that skill set can be used as well. Some wheelchair users prefer campusing, a technique where they use their upper body to climb the wall. At Paradox, we always say you can climb the wall, or you can climb the rope. We encourage a lot of our participants to climb the rope, which is different than campusing. It involves a pulley system where the participants are virtually doing pull-ups. They're pulling a bar that's connected to the rope up and down repeatedly. The great thing about this is that if someone goes to a climbing gym and practices this technique, they can then go out and climb El Capitan in Yosemite, which is one of the hardest rock walls on the planet.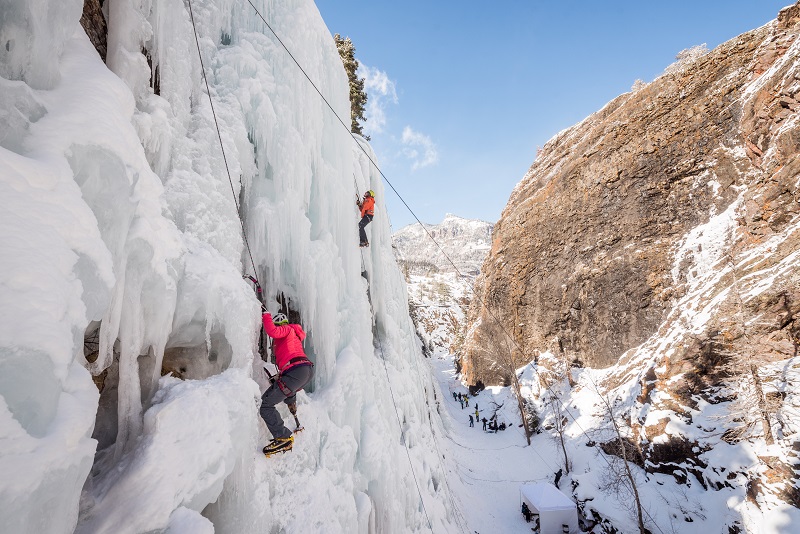 If someone has very little arm strength, we can increase and decrease the tension based on that person's abilities. We can add pulleys to the system to make it easier. If the person still isn't able to do it, we have other adaptive equipment. For example, if they don't have good grip, we have tools called Active Hands that allow them to grasp the bar. Then, in the situation where someone doesn't have the strength to do much at all, we still can provide that support from the person belaying, and they're able to complete the experience with assistance from the ground. That's what we pride ourselves on: our ability to work with anybody with any disability and any ability level. We've never turned anyone away based on disability — ever.
Ice Climbing?!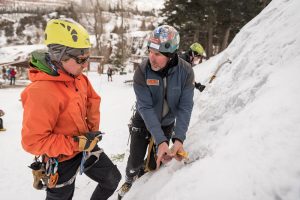 Most people get their start climbing indoors. It's a very intimidating process to go from the indoor rock wall to climbing in Yosemite or other outdoor locations. There's definitely a mental barrier that we see from people wanting to make that commitment. However, with ice climbing, it's totally different. Mentally, ice climbing is a little crazier. Because of that factor alone, people have an easier time with it because there are hardly any hardcore adaptive ice climbers. Although you would think it would be intimidating, I think it's a much less intimidating experience because they get the sense that everyone is just trying it out. It's kind of fun and different and maybe even a little strange and weird. It's also a great thing for people who are looking to get outside in the winter. Ice climbing provides a cool opportunity in February when people are just sitting at home not wanting to do much. It gets them outside and active.
The Ouray Ice Climbing Trip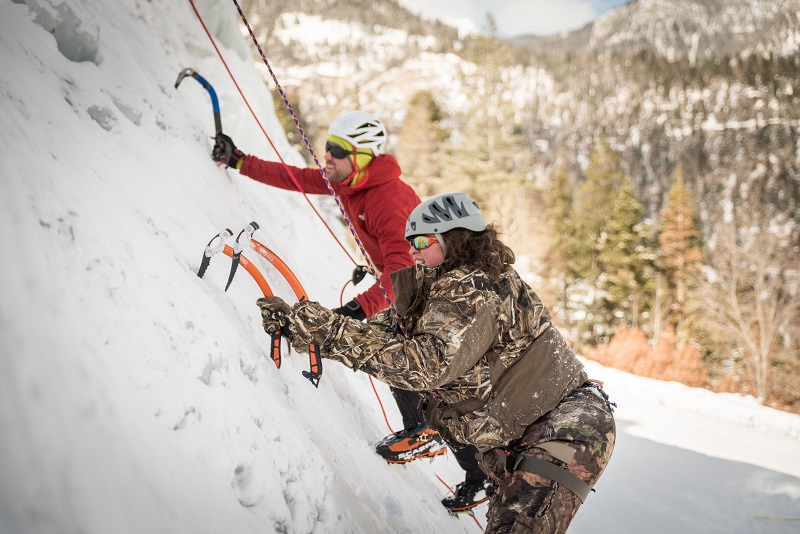 Comfort Medical and Wheel:Life sponsored the Ouray ice climbing trip this year. It's a two-day event. We had about 20 participants with disabilities and they flew in from all over the country. Ouray is a pretty far trek; it takes about seven hours to get there from Denver. Just from that perspective, it's cool because it's a backcountry experience. We get climbers with a variety of disabilities including people with spinal cord injury, visual impairment, and amputees. Most other programs are very specific; they might be only for people with SCI or only veterans, for example. With Paradox, we have the experience to be able to work with many types of disabilities, so we combine everyone into one program. It doesn't really matter what your ability level is; we can make it happen.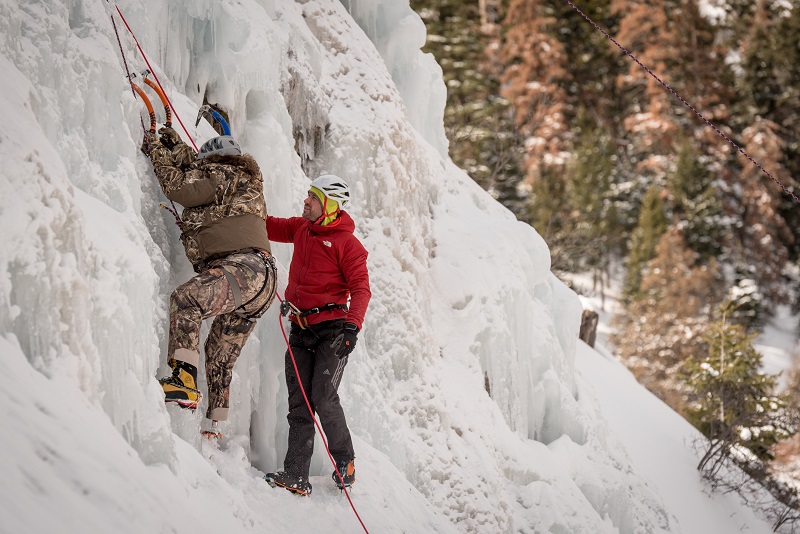 The Ouray trip is a true community experience.
The entire town of Ouray comes together to support this program. We hold a community event where we show films about athletes with disabilities and have various speakers. We also have the support of local, professional guides including the San Juan Mountain Guides and Ouray Mountain Rescue. These are pros — the best of the best — out there with us.
To get out to the ice park from the town, it's about a quarter-mile hike in deep snow and snow-packed trails. In order to do that, a lot of our participants are snowmobiled in, which is fun. Then we hike 15-20 minutes down into the gorge to the ice wall. Participants use ice axes and boots with crampons. We also have prosthetics with climbing feet fitted with crampons. The equipment is very specialized and specifically engineered for ice climbing. We work with Petzl and Evolv, both outdoor companies, to create a lot of these products.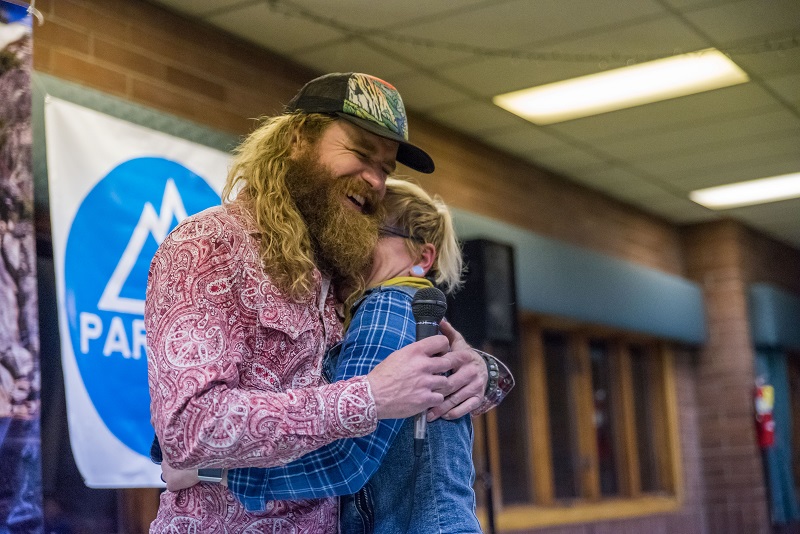 We're super psyched that Wheel:Life and Comfort Medical supported us for the Ouray trip.
It's my favorite weekend of the year. We get to stay in a cool hotel (The Ouray Chalet Inn), eat great food, and work with the best mountain guides in the industry. Just because someone has a disability, it shouldn't mean the trip they go on is subpar. We want to provide a first-rate experience and Wheel:Life and Comfort Medical allowed us to do that, as well as fund the scholarship program for participants who needed financial assistance to cover the registration fees. We've fortunately never had to turn anyone away from a trip based on ability to pay. We're very thankful for the opportunity to partner with Wheel:Life and Comfort Medical.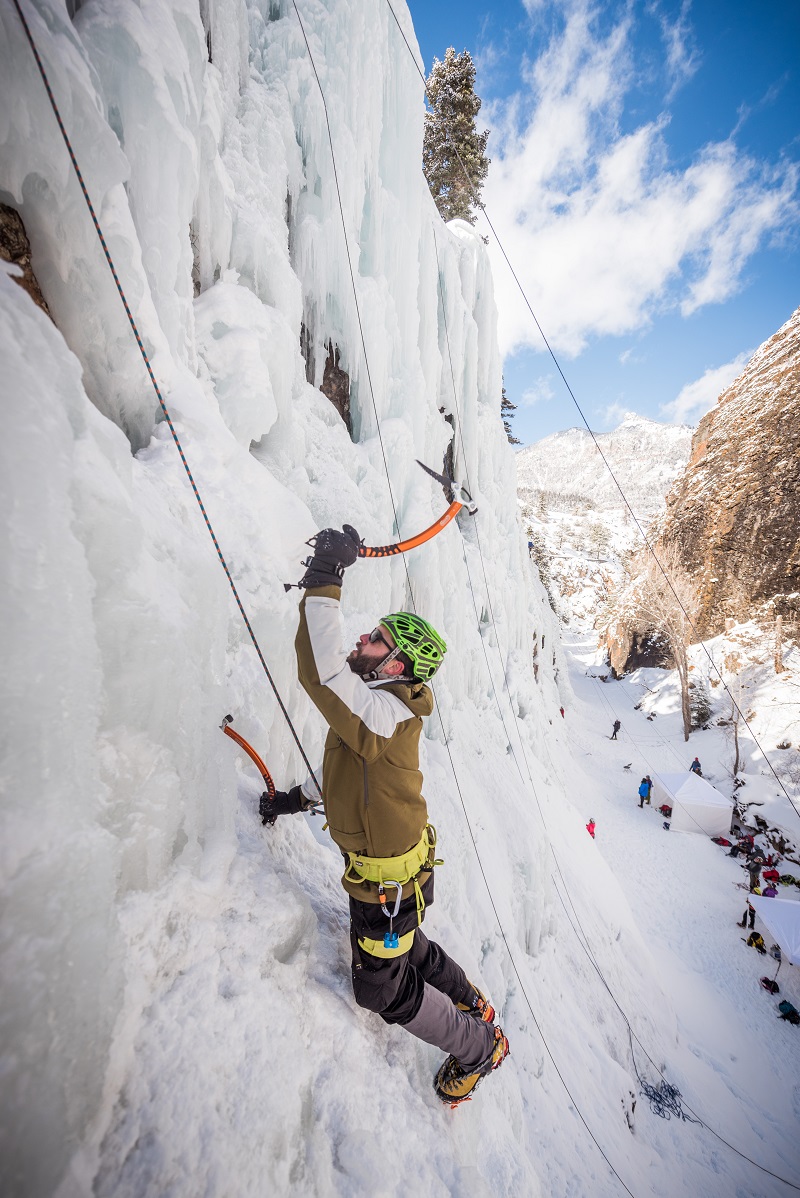 "I have done the Ouray trip about four times and I will continue probably longer than I should. The main draw for me has been the friends that I have made. The climbing is nice, too."
-Adam Payne, Professional Paraclimber
What Climbing Can Bring to the Disability Community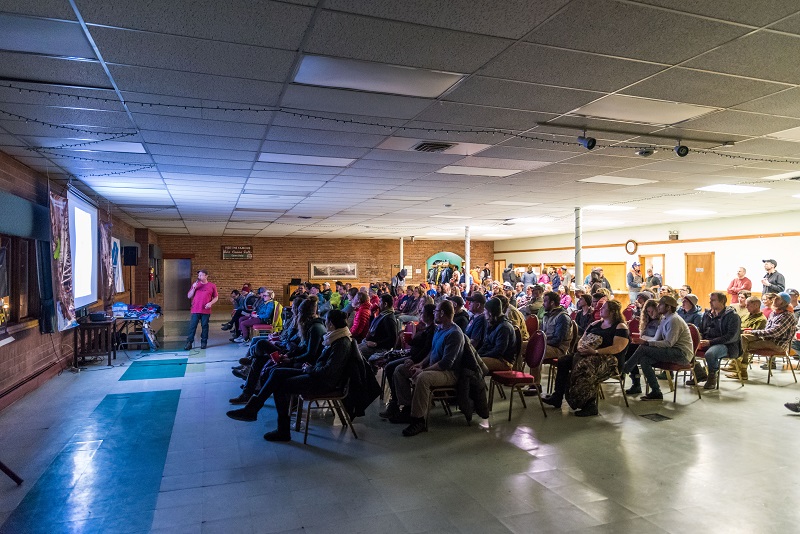 The difference between a lot of other adventure sports and climbing is that it's something that's so accessible and easy to do. You don't need a lot of equipment or knowledge in order to do it. Skiing can only be done in the winter, and you need an expensive sit ski. Wakeboarding and waterskiing have similar constraints as well. They involve a lot of logistics and equipment, whereas climbing is just a very accessible sport in general.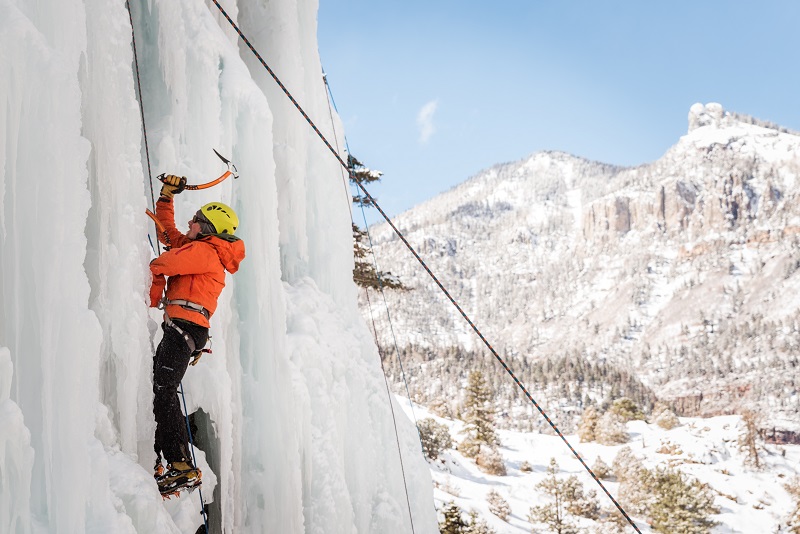 Climbing gyms are definitely increasing in popularity and sprouting up all over the country. Most people have a gym or rock wall in their community, so it's something they can do every day. With our programs, we also train family and friends, so you can all go climbing together. It goes back to community. The rock climbing community is really cool. It's very inclusive and very supportive. Once you come into the community, it's not all about climbing. You're meeting people with all types of backgrounds. Potentially, you're making new friends or meeting a new partner or someone who can provide you with a new job opportunity. The impact goes way beyond rock climbing
Follow Paradox Sports on social media:  Facebook, Instagram, and Twitter.