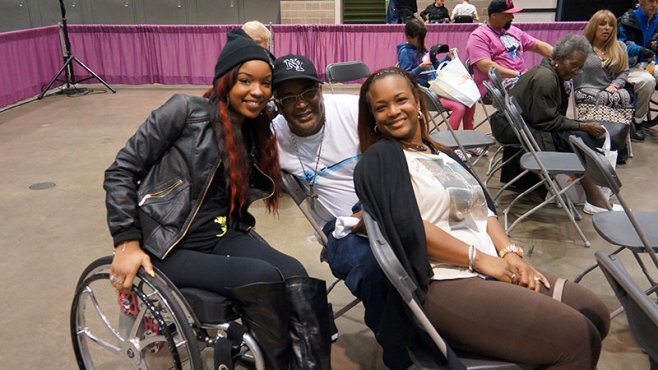 Have you always wanted to attend an Abilities Expo but you don't live near any of the host cities? This spring, Comfort Medical is sponsoring WheelchairTravel.org to provide one lucky winner a trip to the Boston Abilities Expo from September 21-23, 2018!
The winner gets a round-trip ticket from their home airport to Boston and will stay in a premium hotel for three nights in Boston's Seaport neighborhood. Entering to win is as simple as clicking on the link at the bottom of this page and telling us why you would like to attend Abilities Expo Boston. Be sure to include your contact information, so we can get in touch if you are chosen.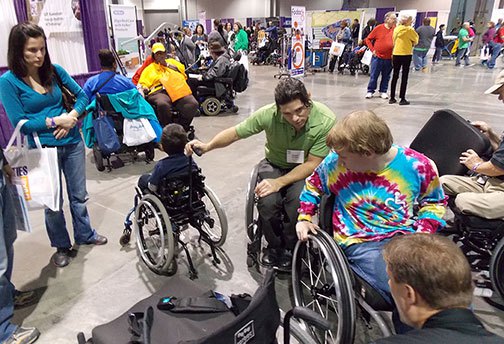 Five Awesome Reasons You Should Enter to Win!
Free Workshops – With themes ranging from practical to recreational, everyone is bound to find something that tickles their fancy. This year's lineup includes workshops on emergency preparedness, wheelchair travel, acupressure for stress relief, advice on how to plan for your future, and a lot more.
Adaptive Sports and Entertainment – Watch wheelchair skateboarding and WCMX demos, test a three-wheeled recumbent bike, and hit a few golf balls while getting coached on adaptive golf techniques. While you're at it, you might as well learn a new move or two at the Rollettes' wheelchair dance performance and pound out some drum lines with Ability Beats!
Exhibitors – Get wowed by all of the amazing exhibitors developing new products and services specifically tailored to the disability community. Check out some customized adaptive bikes by Freedom Concepts and test a wheelchair lift from Accessible Vans of America. As the expo approaches, more exhibitors will be added to the list, so check out this link. Don't forget to come visit Wheel:Life at booth 816!
Services – Various services are offered free of charge at Abilities Expo Boston including shuttles, first aid, and personal care service attendants. You can also stop by the Frog Legs station for a wheelchair tuneup!
Boston, Baby! – From historic sites to boutique shopping and world-class restaurants, the incredibly accessible city of Boston offers a little of everything. Check out what there is to do and see as well as accessibility information on org's Destination Guide for Boston. Also, Abilities Expo weekend happens to be a prime time to take in those famous New England fall foliage colors that are just beginning to saturate the landscape.
As a wheelchair user, traveling outside of your usual radius may seem daunting. Will your wheelchair fit on the airplane? Will your hotel room meet your accessibility needs? Will restaurants have accessible restrooms? After a life-changing accident that resulted in a triple amputation, John Morris, founder of WheelchairTravel.org, was able to accept his new status as a person with a disability through travel, and he believes the best way to ease the mind is to seek out information. Having visited over 30 countries in his power wheelchair, his website provides detailed insights and accessibility scores for each destination. Boston earned an excellent score of 22 out of 25, so go ahead and enter to win with peace of mind.
"My mission is to provide people with disabilities the information and tools necessary to make worldwide travel accessible and easy." -John Morris, Founder
Our mission is to enhance the quality of life for individuals that use catheter and ostomy supplies. Our aim is to be the provider of choice for free home delivery of the highest quality supplies. Our success is earned by carefully training and motivating our teammates and by partnering with physicians and caregivers to ensure the highest quality of service so that our customers can live healthier, happier lives.