Choose between any Urinary catheter brands
We offer all the major brands
We offer catheter supplies from Bard, Cure Medical, Coloplast, Hollister, and Rochester Medical. We are constantly evaluating the products we provide to ensure we offer the best products for your needs.
Products for your unique needs
Our product specialists will contact you, your doctor, and your physician directly to understand your situation and verify that you are receiving the right amount and types of catheters so you will never run out.
Can I get my usual brand?
Most likely, yes. We carry a wide selection of different brands and if we don't have yours, we will be happy to find you a good alternative. Our top three brands are: Coloplast, Hollister and ConvaTec.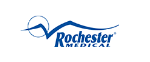 Urinary catheters have been around for a long time
Using catheters for the treatment and relief of urinary disorders was invented many years ago. Ancient text actually describes how Egyptians, Romans, Hindus, and Greeks used tubes of wood and metal as catheters.
However, the first flexible silver coil catheter was developed in 1752 by Benjamin Franklin, one of America's Founding Fathers. Franklin created the catheter to help his brother, who suffered from bladder stones .
Nowadays, millions of people all over the world have been enabled to manage clean intermittent catheterization themselves, gaining control, freedom, and a higher quality of life.