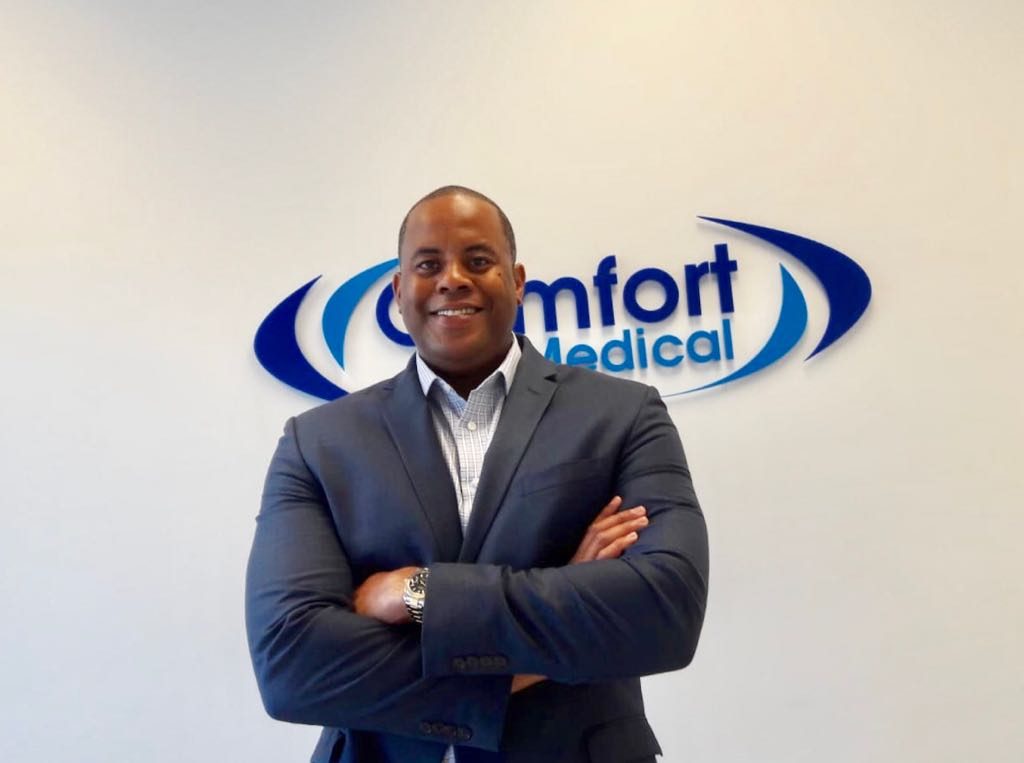 What's your story in a nutshell?
I have a passion for helping people and a passion for entrepreneurship that I attribute to my mother who served in the Peace Corps in Jamaica and my very business-minded dad who lived there. She stayed, they married, and that's where I grew up with my siblings working in our family business. I saw how much work he put into it and how important it was to take care of each and every person who came through the door. He gave them exceptional service and made sure he treated everybody well and fairly. When you're from a small town, you see everyone everywhere — in the supermarket, at church, at school — so you always want to treat people well and have good relationships. That's where my foundation came from. I got my degree in marketing and then moved to the United States because my mother wanted me to experience her homeland and see what life was like here.
How did you find your way to Comfort Medical?
I worked in advertising and sales for several years and was attracted to Comfort Medical in its start-up phase because it allowed me to shape the operations, marketing, and sales from the ground up to grow the business. When I joined the company seven years ago, we had only four employees and we stuck to the basics:  helping patients find better solutions to their problems and creating a wonderful place for employees to work. We believe that if people like their work and enjoy helping others, they'll put their whole heart into it and the patients will reap the benefits. Everyone wins! That's my overall philosophy:  to provide true personal service and treat everyone like the most important person on the planet, because we all are.
You're the Director of Physician Relations. What does that mean?
My years of experience in sales taught me that no one wants to feel like they've been sold. I believe that when people need help, they turn to a trusted source that has the products and services that best meet their need. The Physician Relations Division is comprised of a team of knowledgeable, compassionate, personable people that develop close relationships with health care providers, manufacturers, and patients to streamline the process of ordering supplies for patients, and most importantly, provide a positive experience for patients who are coping with serious health challenges. We want patients to feel comfortable and know that they can trust us.
What do you enjoy most about working for Comfort Medical?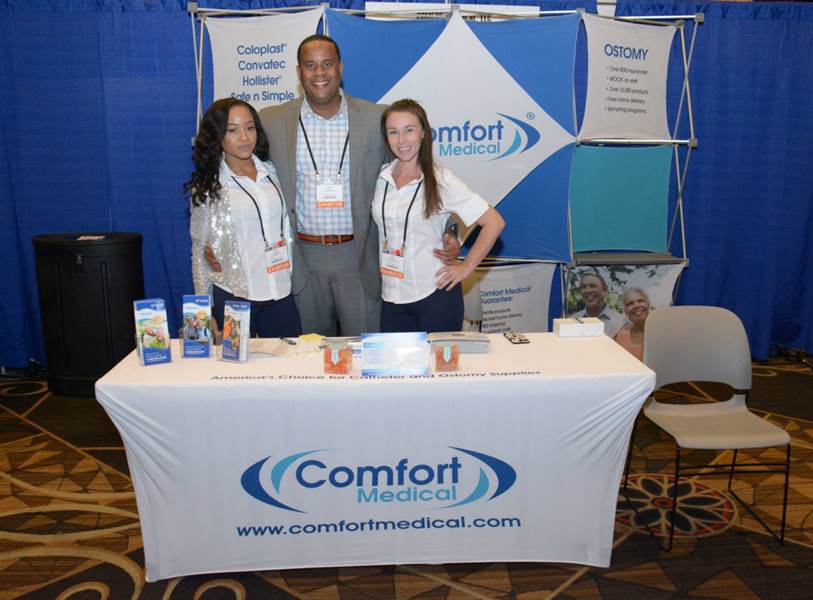 It's great to be a part of an organization that welcomes new ideas. We're committed to looking ahead and we are never satisfied with the status quo. Our patients have intimate needs and we strive to lower their anxiety by matching them up with the right product solution. If we can help our patients integrate the products they receive from us into their daily routine so that using them becomes as natural as using a toothbrush, we've done our job. I like knowing that I am a part of a process that provides patients with products that are easy to use so they can forget about the fact that they need to use them at all. It's very satisfying to know that we can make a difference in the quality of their lives.
Do you prefer books or magazines?
Definitely books! Most of the books I read are about business and entrepreneurship because they have great ideas in them and I can really immerse myself in the concepts. An idea you find in a book can affect your entire existence and change your life forever. For me, that's priceless!
Traditional paper or eBooks?
I like old-school paper books. They are a lot more relaxing. There's just something about turning the page and the smell of a new book that's really nice. And the battery never dies in a book.
What's your favorite pastime?
I play tennis every weekend. I'm part of a group that goes to the park on the weekend. We play a lot of doubles and hang out and chat.

What's the best vacation destination you've ever been to?
My favorite place to go is home to Jamaica, the jewel of the Caribbean. I love going back to the mountains and the stillness. Everything is so lush and green. And of course, there are the world-renowned beaches that I can get to from the mountains in an hour.
Tell us something quirky about yourself.
I LOVE ketchup! I put it on everything. I always ask for it at restaurants, and I'll put it on pretty much anything — even alfredo!