If you're new to ordering medical supplies, you might be wondering how to choose your supplier. You need a supplier that ensures you have what you need on time, every time! Here's a list of five things to look for in a catheter or ostomy supplier.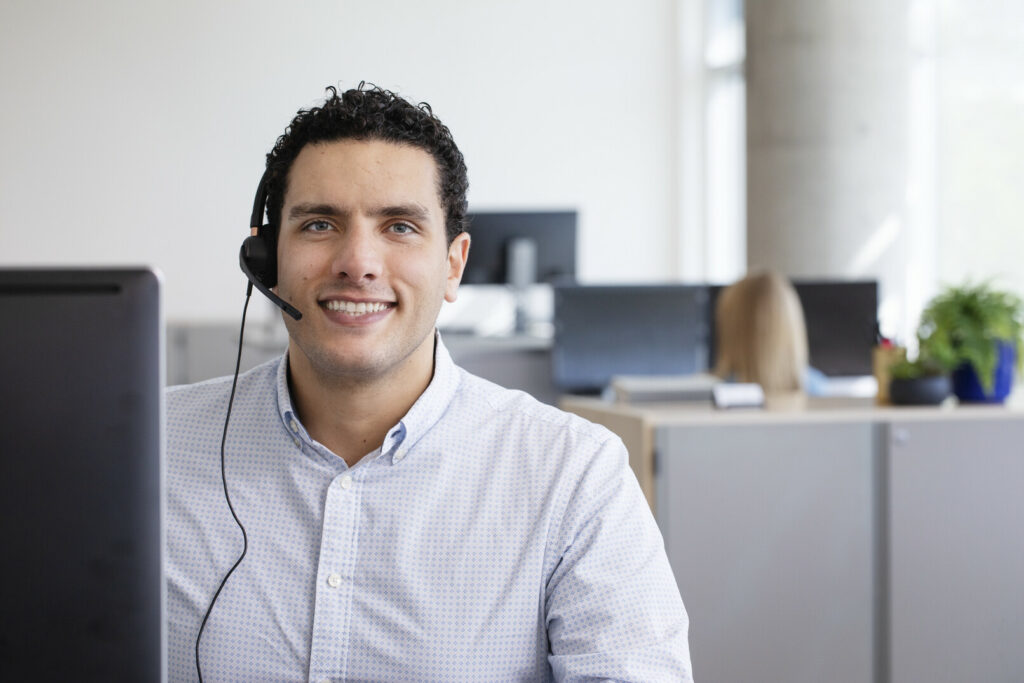 1. It all starts with good communication
We all communicate differently, and that is why it's crucial to have a medical supplier that understands your communication style. Whether it's a language preference or a technology preference; you want a supplier that offers:
A representative that checks on you for your current supply stock and reorder needs
Limited on-hold time
Spanish speaking representatives
A bilingual website
A mobile app that you can personalize to meet your needs
Good communication keeps my three-month supply fully stocked, and I never have to worry about calling in for a refill prescription or a refill on supplies. Comfort Medical takes care of everything for me.
2. You need an advocate
There is quite a bit of paperwork involved in getting a medical supply order processed. From obtaining prescriptions to insurance coverage, it all needs to be done on time so you're never left waiting on your supplies. These are the ways your catheter or ostomy supplier can advocate for you:
Verify your insurance within 48 hours
Obtain your prescription from your doctor
Contact you if any issues arise
Ship your orders on time
Process insurance immediately so you are not left footing a bill
Understanding billing codes and following up with insurance adjusters is not something a regular person should be expected to understand or handle on their own. I'm covered by both Medicare and Medi-Cal, which makes coverage and authorizations harder for me to understand, but Comfort Medical makes all efforts to work with my insurances for me, so I never have to worry about approvals or getting my supplies covered.
3. They need to know their products
At first, you're not going to know much about products, brands, and sizes that best meet your needs. That's why it's essential that your supplier has direct communication with your doctor and then educates you on options that are available to you. You need:
Product experts that can identify the right brand, fit, and size
Access to a variety of brands and sizes
A team that wants your feedback on how their recommended products are working for you
Comfort Medical offers top brands, including Coloplast, MTG, ConvaTec, Cure, Hollister, Rochester and Bard. Having access to this incredible array of brands made it easier for me to find the best fit and ensures product availability, so I never run out of supplies.
4. Reordering supplies should be easy 
Once your account is set up and you have found the products that work best for you, reordering supplies and communicating with your medical supplier should be effortless. You need: 
A representative that reaches out to you

 

An o

nline reorder 

option

 

A m

obile app

 

All of

 these options 

to

 

be quick and easy

 
My personal preference with Comfort Medical is receiving a call from a customer service representative every three months for my reorders. There is a personal touch to it that shows they care about me. I also like the advantages the mobile app offers because it's personalized, and I have 24/7 access to ordering, tracking, and managing my medical supply needs.  
5. A supplier that cares about your community
Customer service isn't just about taking and shipping orders. A supplier that gets involved with the community and gives back is a supplier that genuinely cares about their community. They offer:
A blog
Resourceful social media content
Charitable acts
Comfort Medical brings their product quality, product delivery and customer care in addition to offering informative blogs, resourceful social media content and encouraging their employees to volunteer and participate in charitable causes. This creates an opportunity for customers like me to share personal experiences. I've enjoyed being a part of the Comfort Medical community for more than 5 years and I enjoy reading the content they post because it allows me to learn more about their products and how others benefit from them as well. It also shows me how much Comfort Medical cares about me.
Is your catheter or ostomy supplier meeting these key five expectations to your satisfaction? Contact a Comfort Medical representative today and experience the customer care I have and the ease you deserve when it comes to quality supplies and a medical supply company that genuinely cares about you!
About the Author: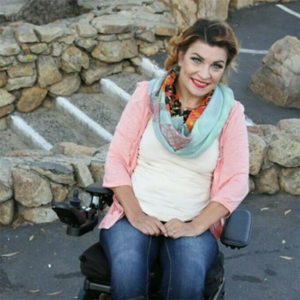 Margarita Elizondo is a motivational speaker, founder of Rolling With Me, model, dancer and writer. She was paralyzed in 2006 from the chest down from an act of violence. She began speaking about her experience in churches and schools shortly after her injury. Margarita was crowned Ms. Wheelchair California 2013 and Mi Modelo Especial 2019, and she has used her titles as a platform to educate the public on the importance of fully including individuals with disabilities in our communities. In 2016, she was recognized as Ability Awareness Hero of the Year by Bank of America & Channel KPBS.  
As Founder of Rolling With Me and the author of a children's book series, Margarita aspires to teach children to live in a diverse and inclusive world that gives value to every human being no matter our differences in backgrounds, beliefs or abilities.