Every day at Comfort Medical we hear inspirational stories that amaze us. So much so, that we want to share Janelle's MyComfortTM story as a source of encouragement, celebration and connection.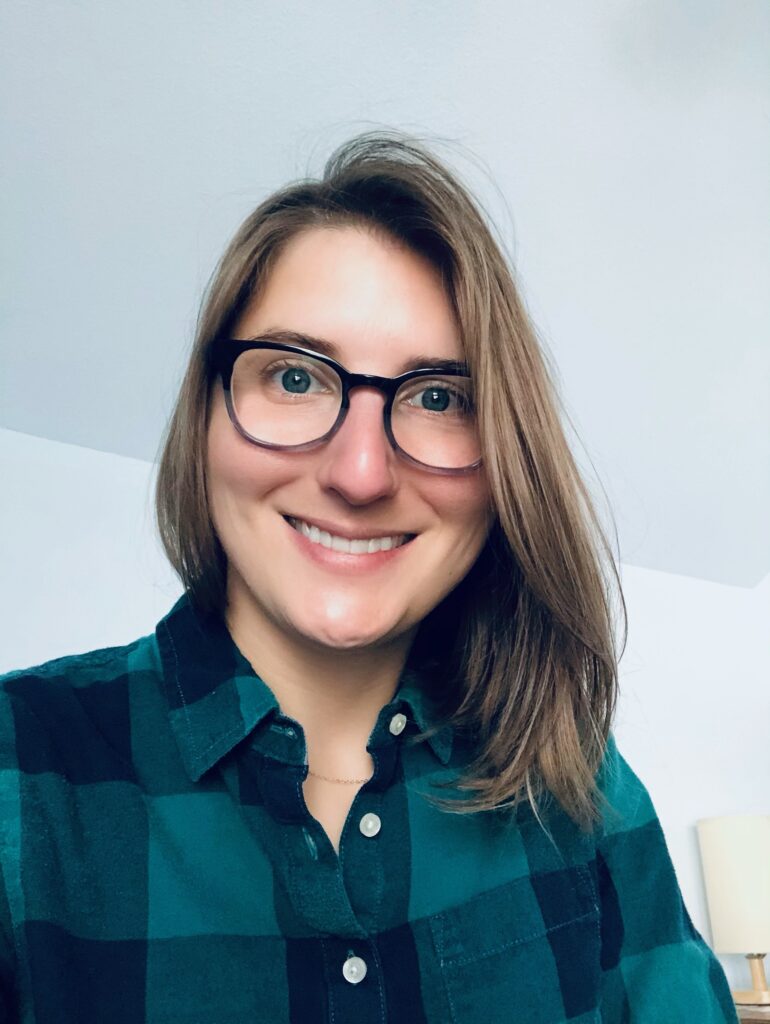 A little background about you.
I started experiencing bowel issues around the year 2001 at the age of 20. I thought I might be lactose intolerant. Then, I thought perhaps its irritable bowel syndrome. I cut items out of my diet, but nothing improved. Then I started bleeding profusely every time I had a bowel movement. It got to the point that I couldn't see the bottom of the toilet bowl, because I was losing so much blood. I was finally able to get into see a nurse practitioner at a gastroenterology office in 2004. After telling her my symptoms, she said I either had Crohn's Disease or Ulcerative Colitis. I never heard of these before. They scheduled me for an emergency colonoscopy for the next morning. After the colonoscopy, it came back that I did indeed have Ulcerative Colitis. I went years trying to figure out what worked and didn't with regards to medications and my diet.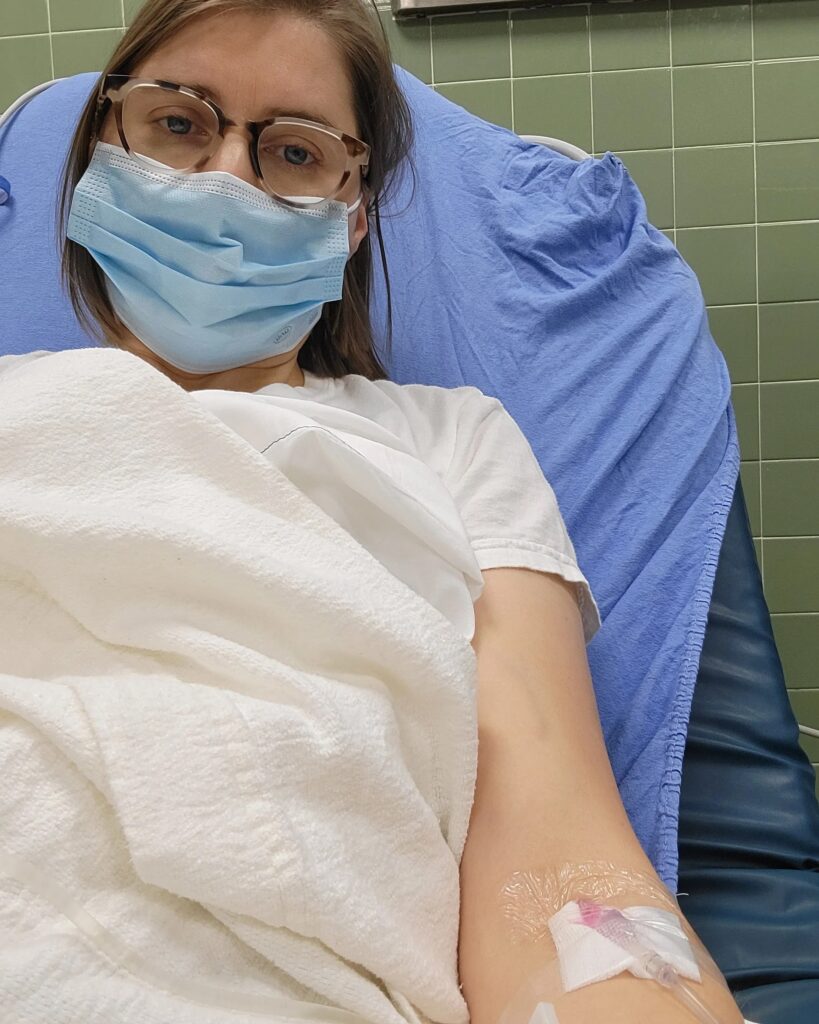 Then Christmas of 2020, I was suffering again with tremendous pain and blood loss. I had a colonoscopy in January of 2021, and the results came back that my whole colon was inflamed with ulcers. So, I tried medications again, and nothing worked. One medication even hit a toxicity level in my body and nearly killed me. I was in and out of the hospital without health insurance, which gets extremely costly.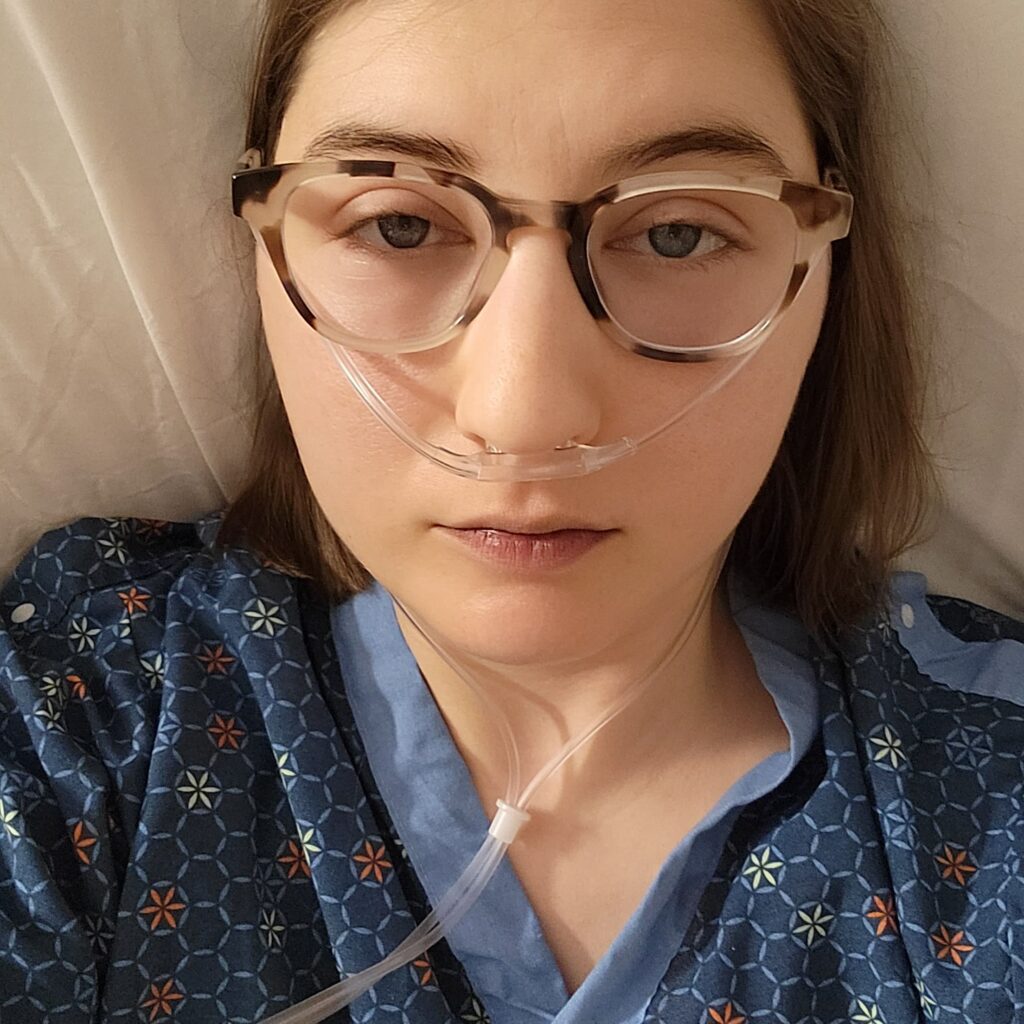 A year later (January 2022) and my UC had not improved. I'm in and out of the hospital again for dehydration with diarrhea and vomiting. I was then referred to a colostomy surgeon to remove my colon. On March 28, 2022, I had permanent ileostomy surgery. I now wear an ostomy bag that I empty out about 3 to 5 times a day.
Having this surgery has improved my quality of life. I can now leave my house without fear of not making it to a bathroom in time. This has been quite a journey so far, but this is my chance to inform others of this disease.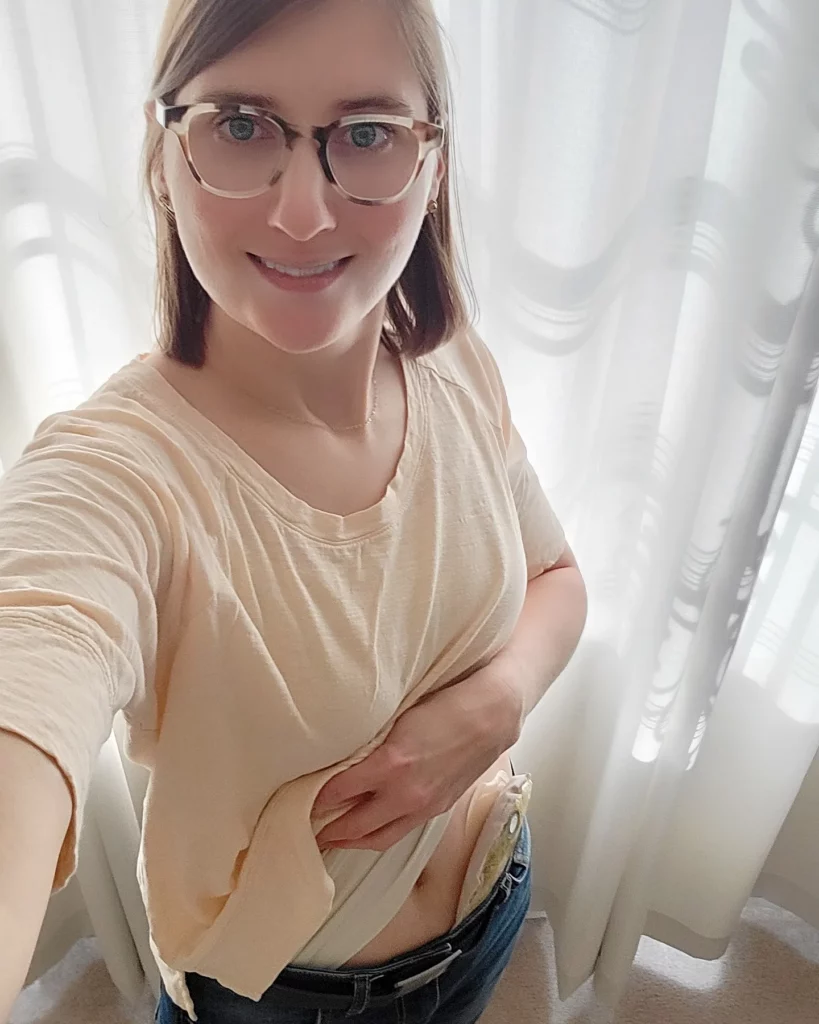 Janelle, tell us a little bit about life with Ulcerative Colitis.
When you're in remission with UC, things seem normal and fine. But the moment you have a flare, nothing you do ever seems to work. Diet changes, medication changes and waiting for them to work. Meanwhile battling the bloody diarrhea, the abdominal pain and vomiting was exhausting. Then if a medication worked, the side effects can often be worse than the actual disease at times. I also battled constant fatigue, because my body was trying to heal itself, while it was also attacking itself.
What are some challenges you've overcome while living with Ulcerative Colitis?
Whenever I left the house, I never went without an emergency kit I'd put together myself.
Inside my emergency container, I would have a full change of clothes and underwear, scented dog poop bags, toilet paper, flushable wet wipes, laundry stain spray and Tylenol. Believe me, that emergency kit came in handy more times than I can count. Whenever I left the house in a flare, I always went to places I was familiar with, so I was aware of where the bathroom was located. Often times, I didn't make it, going in my pants or having to pull over on the side of the highway. Living a life with UC brings embarrassing moments, but you have to laugh it off, otherwise it'll get you depressed.
I also faced many challenges in work environments when I was far away from the bathroom. Some employers did not provide accommodations for this disease, because it wasn't visible to them. It was particularly frustrating when stores wouldn't allow you to use their bathroom. Those are the days I would end up not being able to hold it back and just let it out. I even walked around a store once, stinking up the store, because I wanted to prove a point that I really needed bathroom access. I also showed the employee at this particular store my Bathroom Access Pass I got from the Crohn's and Colitis Foundation. But the employee didn't seem to care one bit. How could someone be so cold-hearted?
How did Comfort Medical help you?
Now that I have to wear an ostomy bag, I received samples from many different brands. Once I found the one I liked the most and that felt the most comfortable, I looked online to find a vendor my insurance would work with to get the supplies I needed. I ended up coming across Comfort Medical. I filled out their online form and the next morning I had an email from Comfort Medical.
I worked with Joann, who was amazing at helping me. I didn't have any product numbers, so I sent her pictures of one of the bag samples I liked and of the barrier rings I was using. She was able to figure out the product numbers and order me up some supplies. She never got frustrated with me and went over and beyond to help me. Having worked with her, I knew Comfort Medical would be my supplier for life. Plus, it helped they carried the brand I love the most.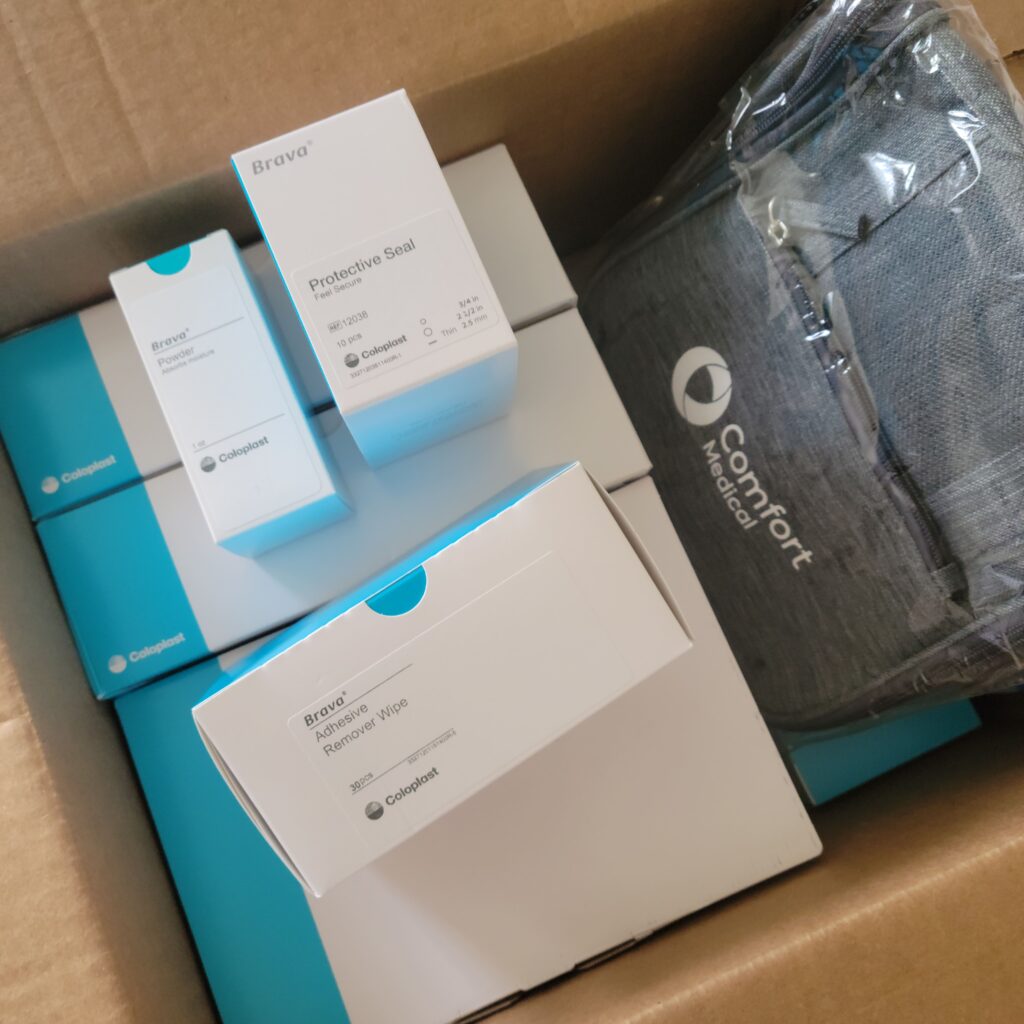 What is important to you when choosing a supplier for your products?
When choosing a supplier for the products I need, I first look to see if they carry the brand I like the most and their customer service has to be top-notch.
What is something you've recently learned to do with Ulcerative Colitis?
I recently learned that I have to stay hydrated at all times. Having lost so many fluids from chronic diarrhea and vomiting, I was losing more than I could put back in my body. I have a history of emergency room visits for dehydration.
What's an interesting or quirky fact about yourself?
I have been sewing for 30 years. I learned at the age of 11 and kept that passion to this day. I wanted Barbie doll clothes and the stuff found at the store was expensive. So I started to make them myself when I was a kid. I made a lot of mistakes but learned from them and now after all these years of practice I've taken on many different projects to even sewing handbags and quilts. I love a challenge and succeeding at it. Nothing satisfies me more than making something useful from just a few pieces of fabric and notions.
What words of wisdom would you give to others who have Ulcerative Colitis?
Please always get regular colonoscopies. The doctors want to see how you're doing before they begin medication and then while you're on a medication to see if the medication they are giving you is making an improvement. It also helps to screen for other issues like colon cancer. Your colon is a very important organ and if it is not taken care of, it can create a lot of challenges to living a fulfilling life. If you get to the point where the medications are no longer working, ileostomy surgery is available as an option.
What's something you would like to accomplish?
One activity I love doing is hiking. One day I hope that I can hike the Appalachian Trail. Hope my backpack will be able to hold enough of my ostomy supplies!